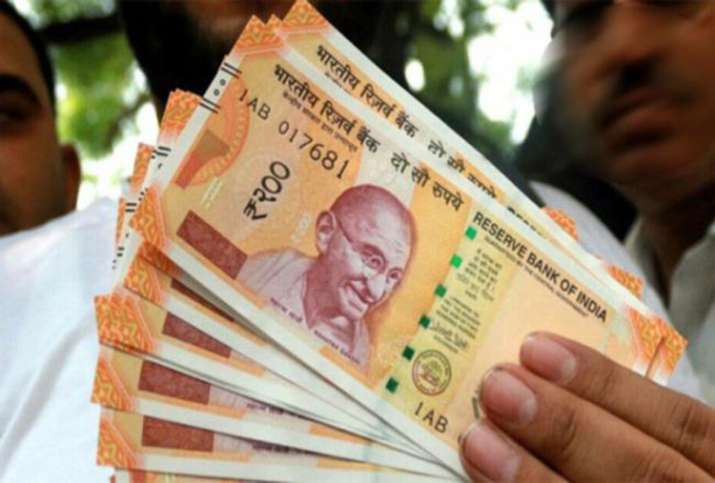 The Indian rupee on Thursday took a hard 43-paise knock to close below the 69 level for the first time at a historic low of 69.05 against the US currency.
Since May 29, this is the biggest single-day fall and goes hand in hand with a stronger US dollar. 
The domestic currency suffered a major setback as forex sentiment turned wobbled once again with a resurgent dollar and a slew of local issues sparking jitters among investors. 
YOU MAY ALSO LIKE TO READ: AAP issues whip directing its MPs to vote in favour of no-confidence motion
The US dollar surged to fresh one-year high after the Fed chief's testimony to the US Senate yesterday bolstered the expectations of interest rate hikes, though gradually. 
The two-year Treasury yield was near the multi-year high mark of 2.624 per cent, hitting appeal of emerging market currencies. 
Traders and speculators saw no signs of intervention by monetary authorities into the foreign exchange market to support the local currency, pushing the Indian currency down to a low of 69.07 in day trade. 
YOU MAY ALSO LIKE TO READ: No-confidence motion against Modi government: Here's what Shatrughan Sinha has to say on this
The rupee had touched an all-time low intra-day low of 69.10 on June 28 but had recovered later on suspected RBI intervention. 
Most Asian currencies also dropped against the dollar on as concerns over a tariff war between the US and China endured, keeping investors cautious on regional trades. 
(With inputs from PTI)