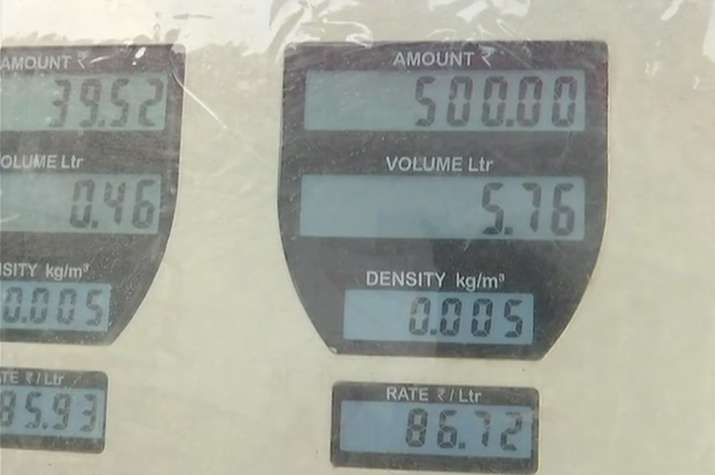 Petrol and diesel prices continued to skyrocket on Tuesday as rupee hit a fresh all-time low of 71.27 against US dollar. 
The rupee slumped 16 paise against the dollar to trade at a life-time low of 71.37 on strong demand for the US currency.
At the Interbank Foreign Exchange, the local currency opened at a record low of 71.24 against a dollar, down from its previous close of 71.21, and weakened further to trade at a fresh low of 71.37, down 16 paise.
Forex dealers said besides strong demand for the American currency from importers, capital outflows too weighed on the domestic currency.
The dollar strengthened against some currencies overseas as investors bid up safe haven assets amid tensions over global trade and strains in emerging market currencies.
A sharp rally in global crude prices further dampened the overall trading sentiment.
Surging global crude oil prices and weak rupee also triggered a fall in the share market. The Sensex fell up to 122.72 points, or 0.32 per cent, to 38,189.80, after touching a high of 38,518.56 at the outset. The gauge has lost 584.11 points in the previous four sessions.
Similarly, the NSE Nifty declined by 50.30 points, or 0.43 per cent, to 11,532.05.
Petrol, diesel prices continue upward trend
Fuel prices registered a hike for the tenth consecutive day on Tuesday.
In New Delhi, petrol prices were hiked by 16 paise to trade at Rs 79.31 per litre, while diesel is being sold 19 paise higher at Rs.71.34 per litre.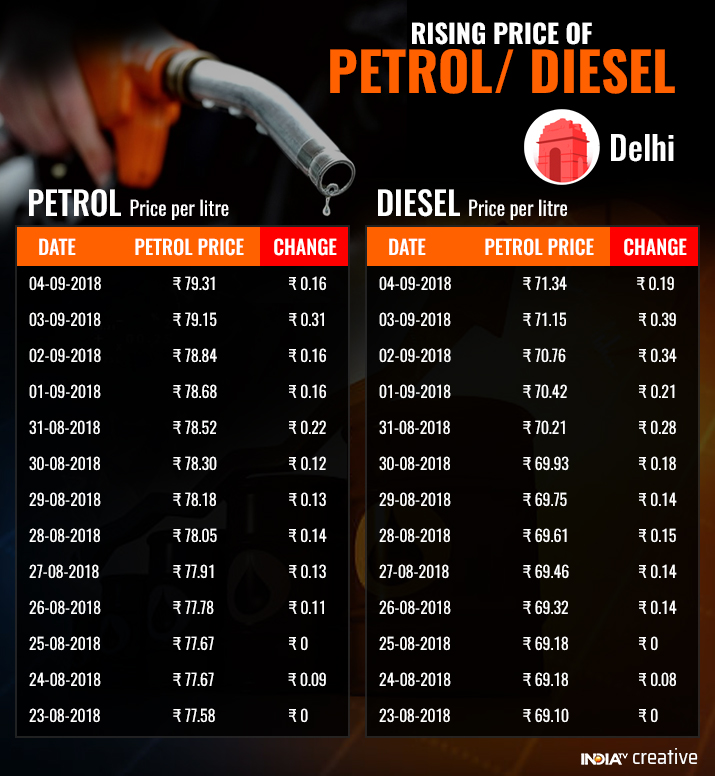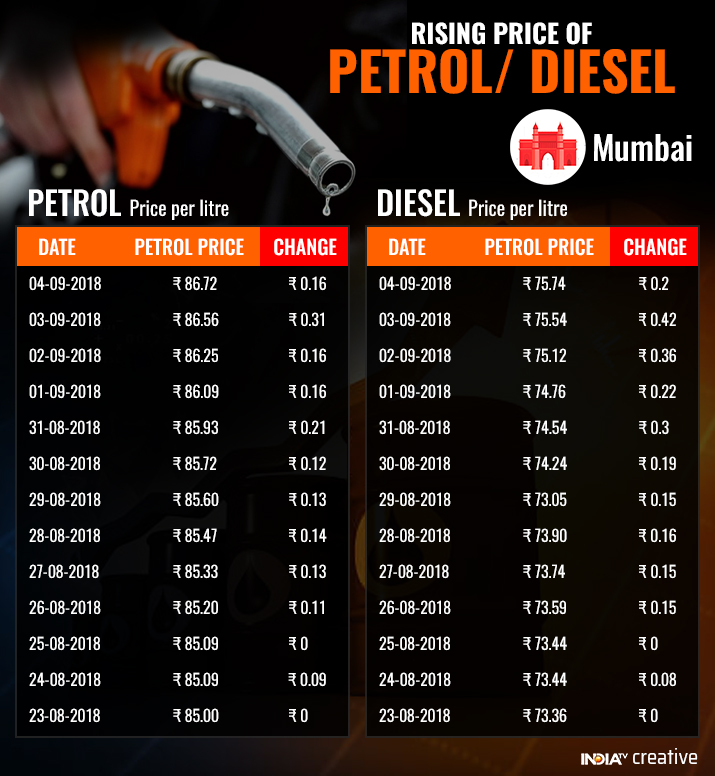 The price of petrol has crossed the Rs 86-mark in Mumbai and being sold at Rs 86.72 per litre, while diesel is being sold at Rs 75.74 per litre.
WATCH: Rupee fall further against dollar; petrol, diesel prices continue to rise
(With inputs from agencies)