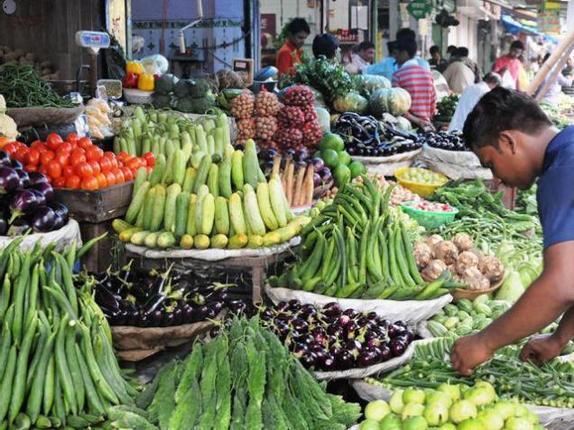 Costlier food items, particularly vegetables, pushed up retail inflation in October to seven-month high of 3.58%. The Consumer Price Index-based inflation was 3.28% in September.
It was 4.2% in October last year. The previous high was 3.89% in March this year.
As per the data released by Central Statistics Office (CSO), the October inflation for the food basket increased to 1.9%. It was 1.25% in September.
The rate of price rise in the vegetable segment almost doubled to 7.47% as against 3.92% in September.
Higher inflation was also noted in protein rich items like eggs and milk (and its products). However, fruits were comparably cheaper in October on sequential basis.
Inflation in pulses continued to decline and settled at (-)23.13%. It was (-)22.51% in September.
Fuel and light were costlier on sequential basis. Higher inflation was also noted in housing segment.
All eyes will be on the current fiscal's sixth bi-monthly meeting of the Monetary Policy Committee, headed by RBI Governor Urjit Patel, on December 5-6.
Retail inflation, a key input for the Reserve Bank of India in setting the key interest rate, has been rising consistently since June amid a slowdown in factory output measured on Index of Industrial Production (IIP).