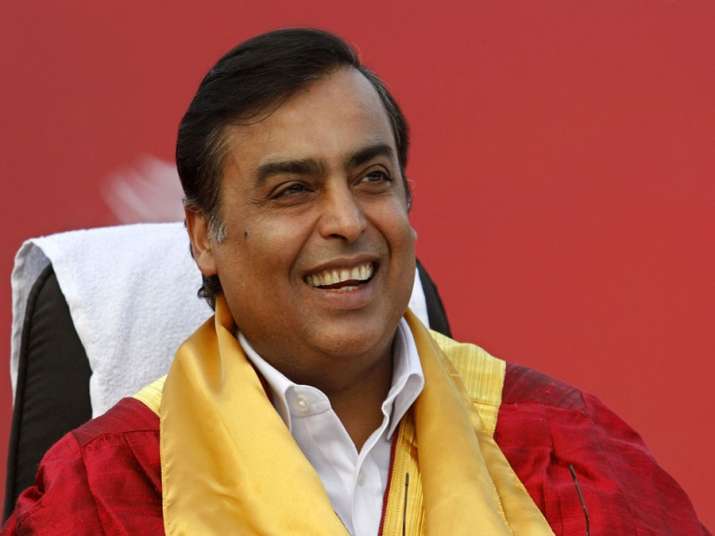 Reliance Industries Ltd chairman Mukesh Ambani has now become the 11th richest man in the world with a total wealth of about 50 billion dollar or approx Rs 3.40 lakh crore.
The increase in Ambani's total wealth is primarily due to the superb performance of Reliance Industries' shares. On Thursday, the value of share of Reliance Industries Ltd touched Rs 1231 which increased the total worth of the refinery-to-telecom conglomerate to Rs 7.80 lakh crore. 
At July's annual shareholders' meeting, Ambani had said Reliance saw its "biggest growth opportunity in creating a hybrid, online-to-offline new commerce platform," involving the group's Reliance Retail Ltd. and Reliance Jio businesses. The "size of Reliance will more than double" by 2025, Ambani said at the meeting.
Ambani, 61, has been on the board of Reliance Industries Ltd (RIL) since 1977 and was elevated as Chairman of the company after the death of his father and group patriarch Dhirubhai Ambani in July 2002.
After Dhirubhai Ambani's demise on July 6, 2002, Mukesh was elected Chairman and Managing Director of RIL, while younger brother Anil was elected Vice Chairman and MD.
The two siblings parted ways in 2005 and divided the business their father created between them.
(With inputs from agencies)