Follow us on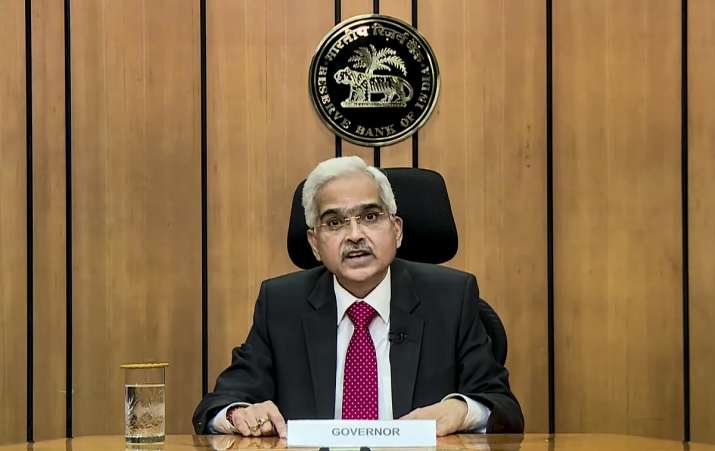 The Reserve Bank of India (RBI) has decided to leave benchmark interest rate unchanged at 4 per cent but maintained an accommodative stance as the economy faces heat of the second COVID wave. This is the sixth time in a row that the Monetary Policy Committee (MPC) headed by RBI Governor Shaktikanta Das has maintained status quo.
MPC decided to maintain status quo, that is keeping benchmark repurchase (repo) rate at 4 per cent, Das said while announcing the bi-monthly monetary policy review on Friday. Consequently, the reverse repo rate will also continue to earn 3.35 per cent for banks for their deposits kept with RBI.
Das said MPC voted unanimously for keeping interest rate unchanged and decided to continue with its accommodative stance as long as necessary to support growth and keep inflation within the target.
RBI had last revised its policy rate on May 22, 2020, in an off-policy cycle to perk up demand by cutting interest rate to a historic low.
The central bank lowered its estimate for economic growth to 9.5 per cent for the current fiscal from earlier projection of 10.5 per cent due to the impact of the second COVID wave.
This is the first MPC meeting after official data showed that Indian economy contracted 7.3 per cent in the last fiscal, weighed down by nationwide lockdown that pummelled consumption and halted most economic activities.
With regard to inflation, the governor said that retail inflation is likely to be 5.1 per cent during the current fiscal. MPC has been given the mandate to maintain annual inflation at 4 per cent until March 31, 2026, with an upper tolerance of 6 per cent and a lower tolerance of 2 per cent.
The RBI annual report released last week has already made it clear that "the conduct of monetary policy in 2021-22, would be guided by evolving macroeconomic conditions, with a bias to remain supportive of growth till it gains traction on a durable basis while ensuring inflation remains within the target." The Reserve Bank, the report added, would ensure that system-level liquidity remains comfortable during 2021-22 in alignment with the stance of monetary policy, and monetary transmission continues unimpeded while maintaining financial stability.
In the assessment of the RBI, the evolving CPI inflation trajectory is likely to be subjected to both upside and downside pressures. The food inflation path will critically depend on the temporal and spatial progress of the south-west monsoon in 2021.
The government has retained the inflation target at 4 per cent with the lower and the upper tolerance band of 2 per cent and 6 per cent, respectively, for the next five years (April 2021 - March 2026).
Retail inflation, based on Consumer Price Index (CPI), slipped to a three-month low of 4. 29 per cent in April mainly on account of easing of prices of kitchen items like vegetables and cereals. The RBI mainly factors in the CPI while arriving at its monetary policy.
READ MORE: Indian economy witnessing robust recovery: Piyush Goyal
READ MORE: Moody's pegs India GDP growth at 9.3% in FY22