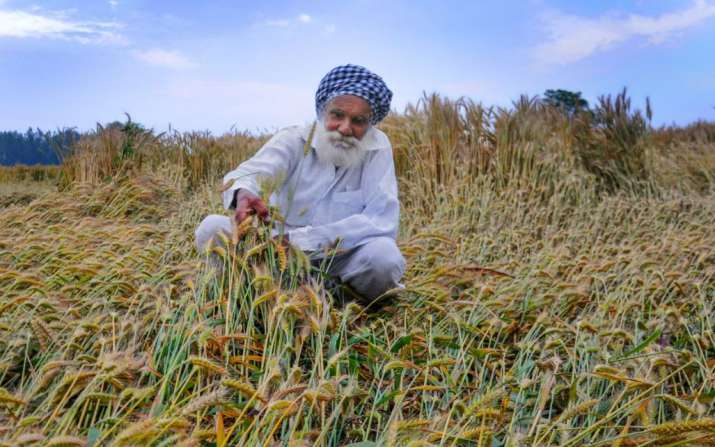 Rain accompanied by gusty winds and thunderstorms has engulfed a majority of the nation as the Meteorological Department predicts more such weather in coming days due to western disturbances. 
Even as the weather anomaly has brought some respite from the scorching heat of the April sun, it is not really a reason to rejoice. Quite simply put, rain and thunderstorm in this month have a direct impact on your monthly budget of the coming year. 
The rain and accompanied winds at this time of the year adversely impact the Rabi crop, which is primarily wheat and mustard.
Also read | Thunderstorms in Delhi-NCR: More to come, says MeT department
April is usually a time to rejoice for millions of farmers across northern India. The winter wheat crop is ready to be harvested, and there is money to clear past debts and plan future planting. But heavy rains or harsh winds, or worst a hailstorm, can wipe out an entire seasons' crop leaving farmers in distress and food security at risk. Less crop translates to higher costs, ie., food inflation. 
The rains in April are known to wreak havoc on standing crops in Punjab, Haryana and Uttar Pradesh. These states are collectively known as the "bread basket" of the country, producing most of India's wheat.
The strong winds and rains damage crops nearly ready for harvest or sometimes even the ones harvested but left in open ground for transportation at a later time. 
What can farmers do protect crops: 
The government advises farmers to safeguard their crops from this unexpected weather by early harvesting of mature crops, keeping harvested produce in a safer place and use of hail nets/hail caps to protect orchards from damage. These tips usually work better for fruit crops and are less effective or implementable for the wheat or mustard crops. 
What can you do to help: 
Even though humans have little to no control over weather anomalies, but we can contribute by not inducing climate change. Carbon footprints left by each individual contribute to weather disturbances and erratic patterns. Cutting down carbon footprints by use of sustainable energy and/or recycling waste material is a small effort which goes a long way in slowing down the process of climate change and thus making weather less erratic and unpredictable. 
Also Read | Delhi wakes up to drizzle and thunderstorm