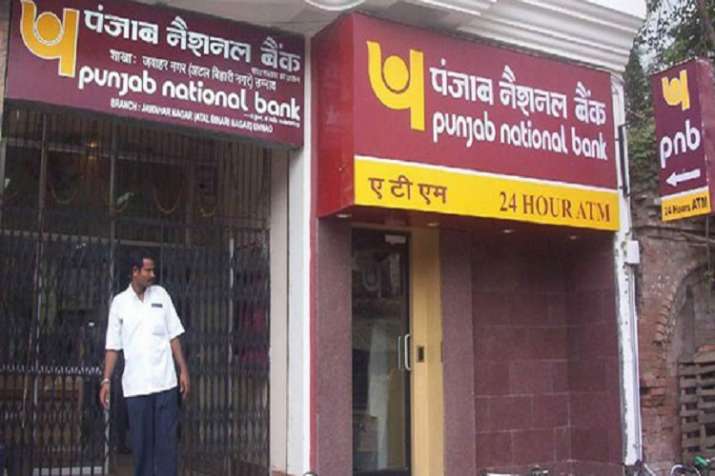 The Punjab National Bank, already being embroiled in a multi-crore scam, posted a net loss of Rs 13,417 crore for the fourth quarter (January-March) of 2017-18, a regulatory filing by the company on the BSE stated on Tuesday.
The company had posted a net profit of Rs 262 crore for the corresponding quarter in 2016-17.
The gross non-performing assets (NPA) of the company stood at 18.38 per cent for the fourth quarter of 2017-18 compared to 12.53 per cent during the corresponding quarter in 2016-17.
The bank has made provisions and contingencies worth Rs 20,353.10 crore for the fourth quarter while it was Rs 4,466.68 crore for the October-December quarter of 2017-18.
Regarding the multi-crore fraud that came to light under the Q4, the bank said: "The fraud is under investigation by various central investigating agencies."
n what has been dubbed as the biggest fraud in India's banking history, the Rs 13,400 crore PNB scam involving billionaire diamantaire Nirav Modi made headlines and exposed the corruption within state-owned banks. 
Earlier on Monday, the Central Bureau of Investigation (CBI) filed a charge sheet against Allahabad Bank MD and CEO Usha Ananthasubramanian and 21 others, including 11 bank officials, in the over Rs 13,000 crore Punjab National Bank fraud case in which diamantaire Nirav Modi and his uncle Mehul Choksi were allegedly involved. Ms. Ananthasubramanian served as the CEO of the Punjab National Bank from 2015 to 2017.
The agency also named PNB Executive Directors K.V. Brahmaji Rao and Sanjiv Sharan, and General Managers Nehal Ahad who dealt in international operations and Rajesh Jindal in its charge sheet filed in a special CBI court in New Delhi.
The CBI has registered three separate FIRs in connection with the alleged fraud in the public sector bank by the companies of the nephew-uncle duo of Modi and Choksi. 
Both Modi and Choksi had left the country before PNB filed the complaint with the CBI.
A separate charge sheet in the second case involving Mehul Choksi will be filed by May 18, where he will be named.
CBI officials said the charge sheet names Nirav Modi and his brother Nishal in connection with the issuance of Letters of Undertaking totalling Rs 6,498.20 crore during 2011-17.