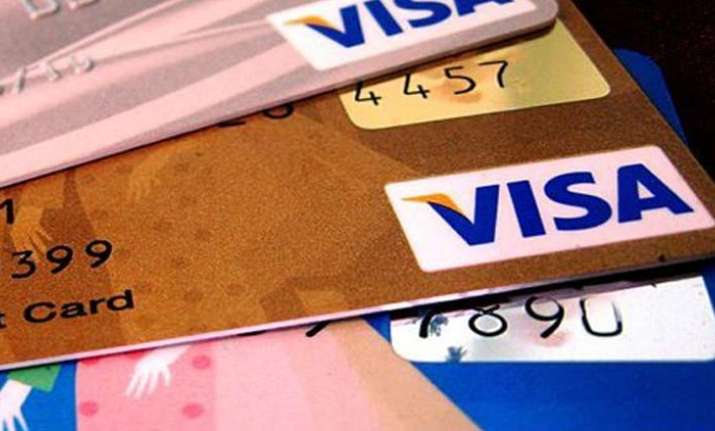 Credit cards have become an essential part of the millennial lifestyle. What started out as a means to meet urgent expenses on credit has now become a spending routine. Banks and financial institutions are increasingly promoting their varied range of credit cards which cater to the customers with different needs. For example, some
RBL bank credit cards offer
dining and shopping benefits while others provide exclusive co-branded benefits to the users.
Nowadays, credit cards are tailor-made for specific needs and this encourages users to own more than one credit card. But is this a good practice? How many credit cards should one have ideally? Let's find out!
There is no set rule as to how many credit cards are ideal for a person. The number of credit cards depends on the user's ability to handle credit which is factored from his current income and financial position. However, owning multiple credit cards certainly has numerous advantages; some of these are listed below-
1) Spend-Based Rewards- As discussed above, banks design credit cards keeping in mind a particular spending category such as travel, shopping, dining, etc. When you own multiple credit cards, you can make the most of the rewards that different cards offer. Use the travel card for booking flight tickets and hotel stays and use the one with supermarket rewards when you go grocery shopping. Stay aware of the rewards and be a credit card pro.
2) Credit Back Up- Having more than one credit card gives you peace of mind as you know that you have back up. In case one credit card is declined or does not have enough credit limit, you can use the other one for emergency expenses. Multiple credit cards can be of great help when you are travelling abroad. Before going on a vacation, it is advisable to get another credit card. Choose from the top travel credit cards to make the most of rewards and added advantages while on a vacation.
3) Better Management- When you have multiple credit cards, you can manage your credit in a better way. Say you want to cut on your travel expenses for some time. In this case, you can freeze your travel credit card or just reduce its use to minimum. This way you can curb extra expenses that arise out of 'impulse buying'. Moreover, when cards are assigned for different types of expenses, you can track your spending more efficiently.
4) Improved Credit Score- Your credit utilization ratio makes for a better part of your credit score. The total credit available to you will be the combined limit on all your cards. So, when you use your credit cards wisely, they can help you in building a good credit profile. Maintain a healthy credit limit on at least one of your cards and your overall credit rating will improve.
5) Co-branded Benefits- A number of banks are offering co-branded credit cards that offer exclusive discounts, rewards and other privileges when you shop with a particular brand. So, if you are loyal to a particular brand, it is better to get a credit card that offers exclusive benefits on that brand. This will not only help you save more but also manage your credit in a better way.
6) Balance Transfer- When you have multiple credit cards, you can transfer the balance of one credit card to anther that offers the facility of balance transfer at lower interest rate. To know about this facility in detail you can either visit your card issuer's website or call their customer support. If you have HDFC credit card, you can call HDFC credit card customer care to know about the balance transfer process, mode of disbursal, rate of interest, etc. 
As we have already mentioned before, the benefits and drawbacks of owning multiple credit cards will differ from person to person. If you consider yourself to be a disciplined user, the above benefits will come to you easily. But, at the same time, there are some risks involved if you do not manage your credit wisely.
• The risk of getting trapped in a debt burden is higher when you have a number of credit cards. Even a single missed payment on one card can make your finances go haywire; you can only imagine what multiple defaults could lead to.
• Higher the number of credit accounts, more complicated will be your financial life. It is not easy for everyone to manage it. So unless you are completely sure, it is better to stop at one or two credit cards at maximum.
• A credit card is nothing but an unsecured line of credit. Multiple credit cards will impact your credit score and when you default on them, the impact will be detrimental, thus jeopardizing your chances of getting loans in the future.
In order to keep yourself safe from these risks, there are a few things you should consider before adding a new credit card into your wallet. Firstly, you should never take a new credit card to meet a cash crunch; this will lead to the additional debt burden. Most of the highly rewarding credit cards come with the substantial annual fee. In the initial stages, it is not advisable to choose credit cards with a hefty annual fee. Some banks offer lower APR (Annual Percentage Rate) as compared to others, so choose the one with low APR as it would save on your overall interest cost. Also, remember that you should not apply for multiple credit cards at the same time as it will lead to a drop in your credit score if the applications get rejected. 
Those who already own multiple credit cards need to manage them smartly. Do not use up the entire credit limit offered to you; follow the 30 percent rule. Another important step is to keep track of your dues and pay them off in time. To avoid missed payments, you can set standing instructions on your savings or current account for credit card bill payment. While you may be relieved that you have to pay a minimum amount due per month to avoid late fees, you should be aware that interest will be charged on the outstanding amount for as long as it stays in your statement. So make a habit of paying off the entire outstanding amount in full every month.
Having multiple credit cards is not bad, mismanagement is. Having multiple lines of credits and using them smartly not only builds your credit score but also presents you as a credit responsible person in the eyes of the lenders which, in turn, makes borrowing easier in future.
(With inputs from Paisabazaar.com)