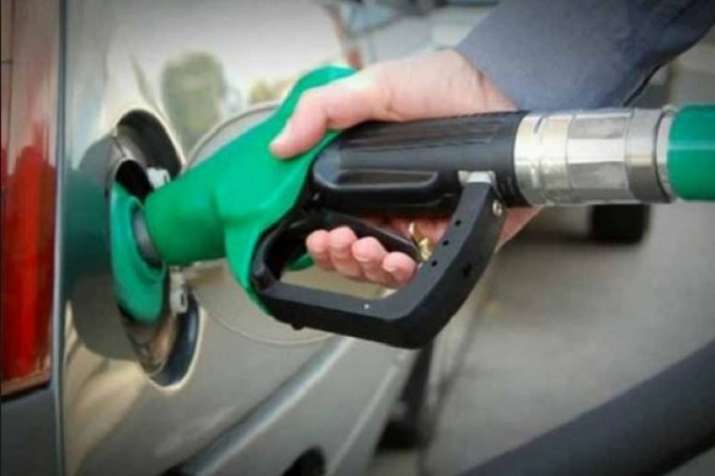 The prices of petrol and diesel were hiked by the Oil Marketing Companies (OMCs) in four metro cities on Monday. The increase in prices have been effective from 6 am.
Petrol prices were increased by 13 paise in Delhi, Kolkata and Mumbai and is now being sold at a price of Rs. 77.91 per litre in the national capital. It is being sold at a price of Rs. 85.33 per litre in Mumbai and for Rs. Rs.80.84 per litre in Kolkata on Monday.
The prices of petrol have been hiked by 14 paise in Chennai and the oil is being sold at a price of Rs. 80.94 per litre in the city.
The Centre currently levies a total of Rs. 19.48 per litre of excise duty on petrol and Rs. 15.33 per litre on diesel. 
Diesel prices were hiked by 14 paise in Delhi and is retailing at a price of Rs. 69.46 per litre.
After a hike by 15 paise in Mumbai, Kolkata and Chennai, it is being sold at Rs. 73.74, Rs. 72.31 and Rs. 73.38 per litre in the three cities respectively.
Retail selling prices have been firming up since July 30 as the international rates inched up. Rates have risen by Rs 0.90 a litre in case of petrol in nine days, while diesel prices have risen by Rs 0.88 per litre.
Prices of oil dipped slightly on Monday on concerns that a US-China trade dispute will erode global economic growth. However, traders said looming US sanctions against Iran's oil sector kept crude from falling further.
In mid-June last year, state-owned oil firms had dumped the 15-year practice of revising rates on 1st and 16th of every month and had changed the process to daily price revisions.
The prices of fuel are being revised by the sate-run oil marketing companies Indian Oil, Bharat Petroleum and Hindustan Petroleum on a daily basis since then.