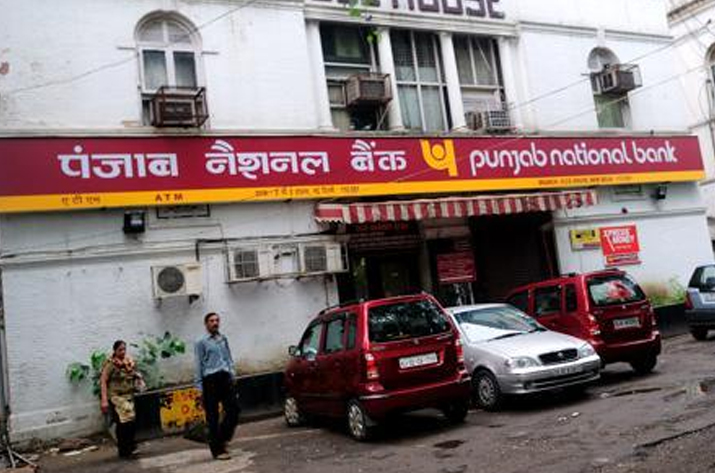 The CBI has arrested a General Manager rank officer of Punjab National Bank in connection with Rs 11,400-crore fraud involving jewellery designer Nirav Modi and his business partner Mehul Choksi.
News agency ANI reported that the official, who has been identified as Rajesh Jindal, was taken into custody by the country's premier investigating agency last night.
Jindal was the Branch Head at PNB Brady House branch, Mumbai, between August 2009 and May 2011. The bank's Brady House branch was sealed by the CBI on Monday. The sleuths had also seized service records and files of Gokulnath Shetty, the former deputy manager at this branch, who is believed to be the mastermind behind the fraud.
Jindal is presently posted as GM, Credit, PNB Head Office, New Delhi. 
Yesterday, the CBI had made its first high-profile arrest in the fraud, taking into custody Vipul Ambani, the head of finance of Nirav Modi's Firestar Diamond.
#PNBFraudCase: Last night, CBI arrested a General Manager (GM) rank officer of Punjab National Bank, Rajesh Jindal, who was the Branch Head at PNB Brady House branch, Mumbai, during August 2009 to May 2011.

— ANI (@ANI) February 21, 2018
Officials said that as part of the multi-agency probe, an Executive Director and nine other senior officials of the PNB were grilled by the CBI in connection with the "fraudulent" guarantees issued by the bank in favour of nephew-uncle jeweller duo Nirav Modi and Mehul Choksi. 
Vipul Ambani, who was being questioned since Sunday, was arrested after the agency found him "non-cooperative" in taking forward the investigation, officials said. 
Ambani was arrested with four other senior executives of Modi's and his uncle Mehul Choksi's companies in connection with the two FIRs registered by the CBI. Vipul Ambani is a relative of well-known industrialist brothers Mukesh and Anil Ambani. 
Ambani was arrested along with Kavita Mankikar, Executive Assistant and Arjun Patil, Senior Executive, Kapil Khandelwal, CFO, Nakshatra group and Gitanjali group and Niten Shahi, Manager, Gitanjali group. 
Mankikar, an authorised signatory of three companies--Diamond R US, Stellar Diamond, Solar Exports--was listed as an accused in the first FIR registered by the CBI on January 31 in which Modi, his wife Ami, brother Nishal and uncle Choksi also figured as accused. 
Ambani, Mankikar and Patil were arrested in connection with the first FIR, while Khandelwal and Shahi were taken into custody in the second that was registered against Choksi and his group companies. 
The CBI has registered two cases involving Modi and Choksi. These relate to fraudulent issuance of 150 Letters of Undertaking (LoU) (a kind of bank guarantee) worth Rs 6,498 crore and 143 LoUs worth Rs 4,886 crore. 
The ED has also registered two separate cases to probe money laundering allegations against Choksi and Modi. 
An LoU is a guarantee which is given by the issuing bank to Indian banks having branches abroad to grant short-term credit to the applicant. In case of default, the bank issuing the LoU has to pay the liability to credit giving bank along with accruing interest.