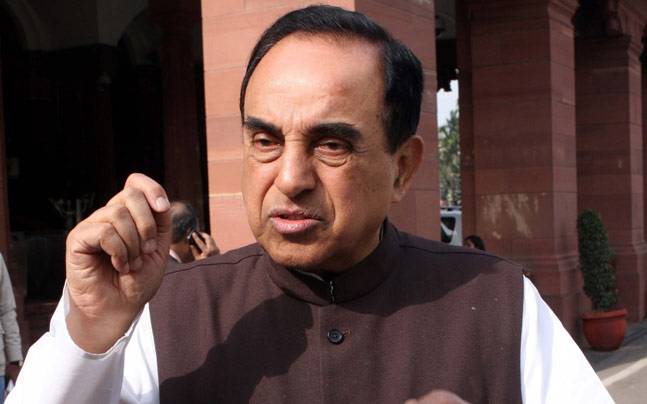 BJP leader Subramanian Swamy on Wednesday claimed Prime Minister Narendra Modi has met two of his demands regarding permitting CAG to audit GSTN, the company providing the IT backbone of the GST regime, and the MHA investigating it for national security compliance.
"Two of my demands were met by the Prime Minister. One, to permit Comptroller and Auditor General of India (CAG) to audit Goods and Services Tax Network (GSTN) and two, to ask Ministry of Home Affairs to investigate GSTN for national security compliance," he told PTI.
GSTN, a not-for-profit private limited company, is providing the technology backbone for the collection of taxes and filing of returns in the new indirect tax regime and Infosys has developed the software for the same.
The company had won a Rs 1,380 crore deal in 2015 in this regard.
In a letter to Modi last August, Swamy had raised strong objections to a majority stake for private entities in the company formed during the UPA regime to manage and control the accounting and collection of GST.
He had also urged Modi to ensure that it is replaced by a government-owned structure.
Swamy, a Rajya Sabha member, had also asked Modi to subject GSTN to a "close second look" and "thorough scrutiny", questioning how a private entity can be allowed access to "sensitive" information without security clearance.
Replying to a query, Swamy said he was waiting for probe reports, but did not reveal the timeline Prime Minister has fixed for submissions.
"I am waiting for probe reports," he said.
In an interview to a news portal in April this year, Swamy had said he would challenge GSTN as "anti-national" in court as it violates his fundamental rights.
Swamy said, "Since I am waiting for probe reports, till then, no court action.