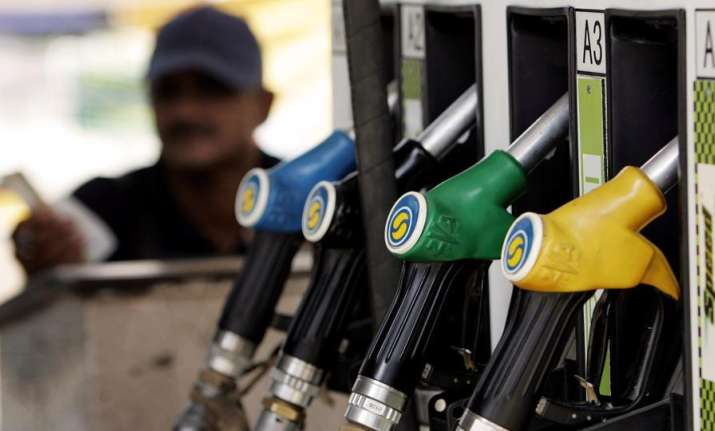 Amid upward trend in global crude prices, the petrol and diesel prices in India have set new records.
On Friday, petrol prices were raised marginally by 1 paisa per litre, while diesel prices witnessed an increase of 4 paise per litre. 
At Rs. 74.08 per litre in Delhi, the petrol prices are at the highest in the national capital since September 2013.
Diesel prices, on the other hand, touched record high of Rs. 65.31 per litre, the highest-ever in Delhi.
After the price-hike, petrol retailed at Rs. 76.78 in Kolkata,  Rs. 81.93 in Mumbai  and Rs. 76.85  in Chennai.
Similarly, diesel prices touched Rs 68.01 per litre in Kolkata, Rs. 69.54 in Mumbai and Rs. 68.9 in Chennai.
From the start of April, petrol prices have gone up by over 50 paise in major cities. Similarly, diesel prices have gone up by 90 paise.
The crude prices have been increasing since late 2014 and the drawdowns in global supply have played a significant role in that.  At $73, brent crude futures looked steady today.