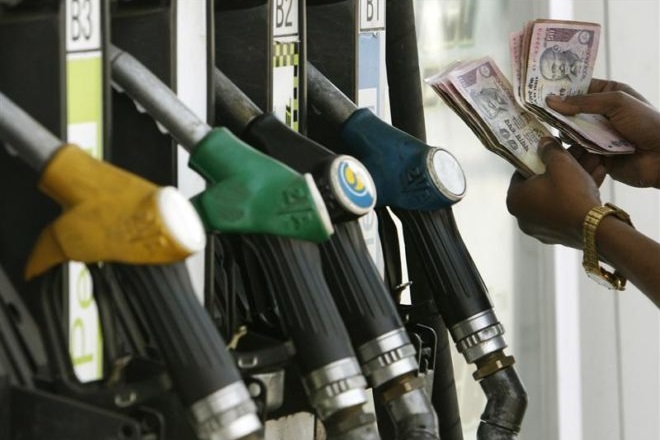 In an alarming development, petrol prices in Mumbai stood at Rs 80.10, while diesel rose to Rs 67.10 on Monday. 
In Delhi, petrol prices stood at Rs 72.23 per litre. In Lucknow, the cost of one litre petrol is now Rs 73.94, while in Patna it has now reached Rs 76.55.
This is a result of international fuel prices which are on an upswing. 
In case of petrol, prices have been on rise for the last three weeks, while diesel prices have been increasing on a daily basis over the past two weeks. 
Former Finance Minister P Chidambaram on Sunday accused the Union government of being "anti-consumer" said citizens are being "squeezed" due to the increasing petrol and diesel prices.
In a series of tweets, the senior Congress party leader said petrol and diesel must be brought under the ambit of the Goods and Services Tax (GST), as this would give the consumers much-needed relief.
"Petrol and diesel prices have hit the roof. The government continues to squeeze the consumers; absolutely anti-consumer. The government has reaped a windfall through massive taxation of petrol and diesel, and the money was squandered on wasteful expenditure," he tweeted.
Union minister for Petroleum and Natural Gas Dharmendra Pradhan yesterday said that the government is trying to bring petrol, diesel and kerosene under the ambit of Goods and Services Tax (GST). 
He asserted that the rise in fuel prices in the international market has pushed the fuel prices in India as well. 
Economists believe that once brought under GST, prices of petrol and diesel are likely to stabilise and may remain within the Rs 50-mark.