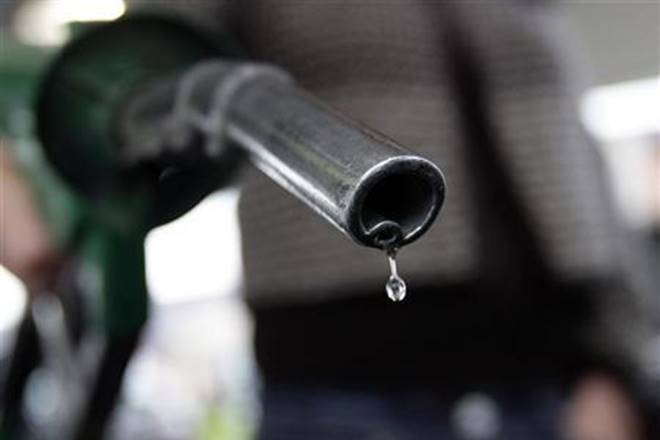 Even if petroleum products are brought under Goods and Service Tax regime, central and state governments will be free to levy taxes over and above the GST slabs, Bihar's Deputy Chief Minister Sushil Modi said on Thursday.
"... I want to clarify one thing -- in whichever country the petroleum products are part of the GST, they are in the highest tax slab, and the states and Centre are free to levy taxes over and above the GST rates. It is the case everywhere in the world," said Modi, who is the Bihar Finance Minister and a member of the GST Council.
"People feel if petroleum products come under the GST, the highest tax will be 28 per cent. But since 40 per cent of the state and central revenues come from petroleum products, they will have the liberty to levy taxes over and above the GST rate," Modi said at FICCI Annual General Meeting here.
He said the GST Council was discussing the issue of bringing electricity, real estate, and petroleum under the GST ambit in coming days.
The Bihar Deputy Chief Minister said that whenever the GST Council decided, petroleum products would become a part of the GST without any need for a constitutional amendment.
He said that revenue from petroleum products would not get reduced under the GST but "it would be around the same amount of taxation".
"Yet, if they come under the GST, it will benefit the industry and the people," Modi said.
Taxes levied by state and central governments form the biggest factor behind the high prices of petrol and diesel. As per current standards, these taxes make up for about 57 per cent of the price of a litre of retail fuel.
Earlier this year, the Centre provided some leeway by cutting excise duty, and some BJP-ruled states followed suit by reducing VAT. 
This was after the demand for inclusion of petroleum products under GST gained traction as petrol prices remained high despite the price of crude oil dropping to as much as half of where it stood before the current government assumed charge.
(With IANS inputs)