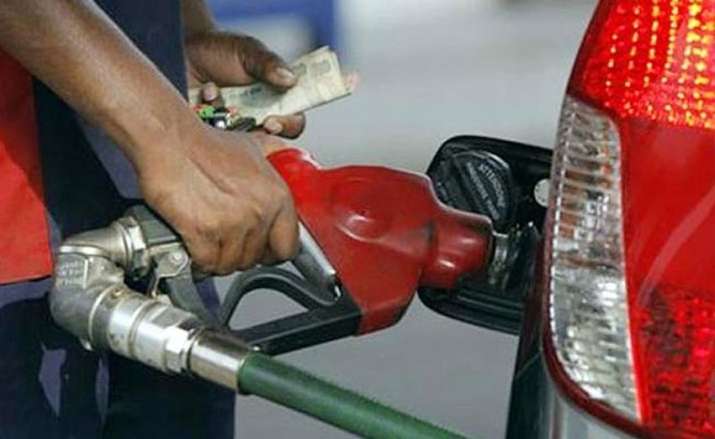 Petrol and diesel prices were hiked the sixth day in a row on Tuesday. The price of non-branded petrol was increased by 11-13 paise per litre in metro cities on Tuesday while diesel by 13-14 paise, according to Indian Oil, the biggest oil retailer in the country.
Oil marketing companies revise petrol and diesel prices every day at 6 am according to the daily price revision process. On Tuesday, petrol prices remained above four-year high level in Delhi while diesel prices touched a new high. 
What is the price today?
Petrol retailed at Rs 73.95 in Delhi, the highest since September 2013, when rates had hit Rs 76, according to Indian Oil website. In other metro cities, petrol retailed at Rs 76.66 in Kolkata, Rs 81.8 in Mumbai and Rs. 76.72 in Chennai.
On the other hand, diesel retailed at a record high of Rs 64.82 a litre in Delhi. In Kolkata, diesel retailed at Rs 67.51 in Kolkata, Rs 69.02 in Mumbai and Rs 68.38 in Chennai.
What is stoking the fire?
Besides global crude prices and rupee-dollar exchange rate, domestic petrol and diesel prices depend on government taxes, both at the central and the state level. India imports bulk of its energy requirements. Global crude prices have risen close to $70 a barrel.
Global crude prices inched up on Tuesday as rising Russian output and expectations of a reduction in Saudi Arabian crude prices were offset by a potential slowdown in US production. Brent crude futures rose to $67.84 per barrel.
Brent reached a 2018 high of $71.28 in January but has since struggled to pass that level. Two rallies last week ran out of steam just above $71. Since the start of this year, domestic petrol prices in top metro cities have risen by around Rs 4 per litre while diesel has gone up by over Rs 5. 
What can government do to cut prices? 
Oil Minister Dharmendra Pradhan on Monday said the government is keeping a close eye on international prices but said there is no going back on free market pricing. He said consumers will benefit if petrol and diesel are brought under Goods and Services Tax (GST) regime at the earliest. 
However, the government ruled out any immediate reduction in excise duty to cushion relentless rise in international oil prices.