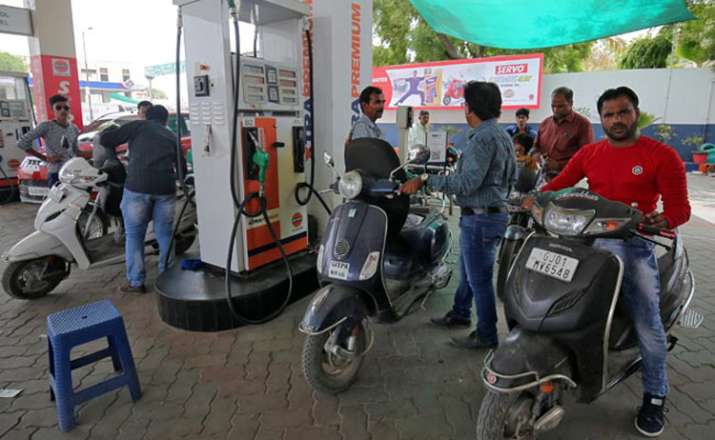 Petrol and diesel prices witnessed a cut on Thursday, however, the fuel rates were slashed only in New Delhi. Rates in other metro cities remained unchanged. While petrol witnessed a cut of 6 paise, diesel got cheaper by 12 paise. In Delhi, petrol was being sold at Rs 76.78 per litre and diesel Rs 68.35 per litre.
Petrol and diesel rates have remained unchanged in Mumbai, Kolkata and Chennai for the last three days.
In Kolkata, a litre of petrol was being sold for Rs 79.51, in Mumbai for Rs. 84.22, and in Chennai for Rs 79.76. Similarly,  a litre of diesel was being sold in Kolkata for Rs 70.94, in Mumbai for Rs. 72.56, and for Rs. 72.19 in Chennai.
Fuel prices vary from state-to-state depending on local sales tax or value-added tax (VAT). Delhi has the cheapest price among all metros and most state capitals.