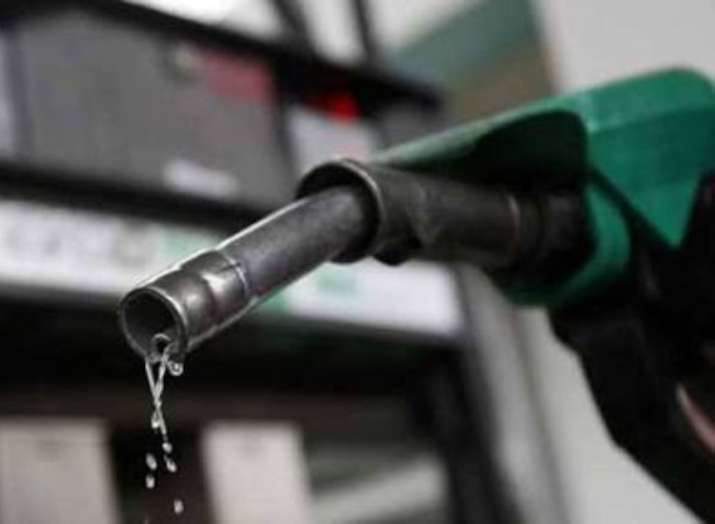 Prices of petrol and diesel continued their upward trend on Wednesday amid a nation-wide outcry to control the 'crisis'. In New Delhi, petrol became dearer by 30 paise to sell at Rs 77.17 per litre while diesel was at Rs 68.34, a change of 26 paise from Tuesday.
In Mumbai, petrol touched an all time high of Rs 84.99 per litre, while diesel was being sold at Rs 77. 76 per litre. Both the major petroleum products witnessed a hike of 29 paise per litre and 28 paise per litre respectively.
With record fuel prices creating a "crisis situation", the government will work on an appropriate solution to ease the burden on common man, top officials said. The issue is also likely to be discussed in the Cabinet meeting scheduled to be held later today.
While Oil Minister Dharmendra Pradhan stated that he has aired concerns about high oil prices, a senior official said the government will come out with "some steps" this week to deal with record high petrol and diesel rates.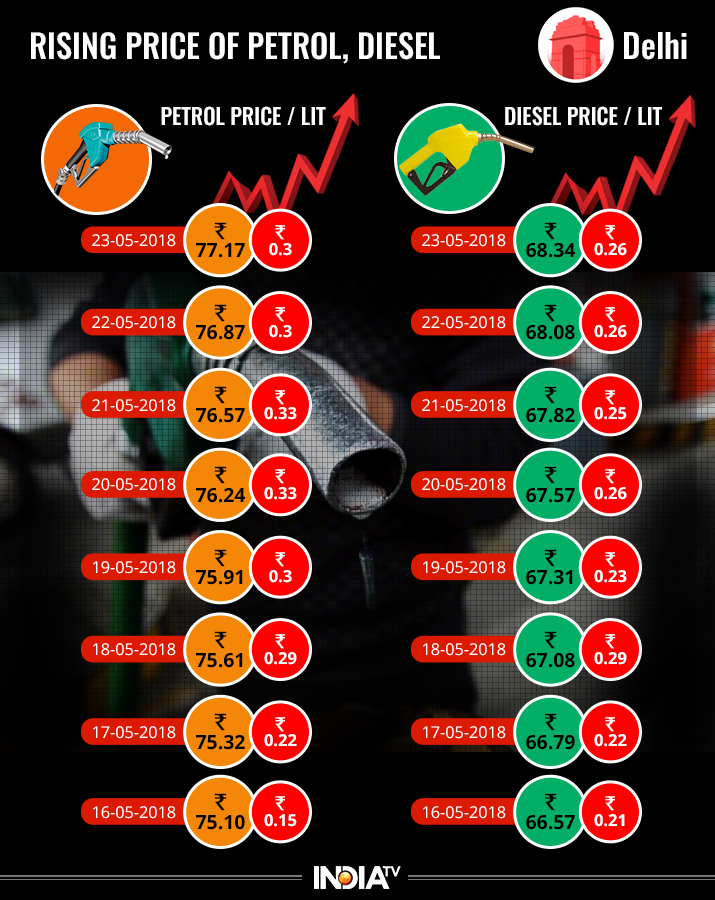 "I have loudly spoken about concerns (about high oil prices)," Pradhan said, adding that "appropriate steps" will be taken. He did not elaborate. 
Indian Oil Corp (IOC) Chairman Sanjiv Singh said there is no direction from the government for moderating prices and the three week hiatus before the Karnataka poll was to avoid sharp spike in retail rates. 
"We believed that fundamentals did not support such sharp spikes witnessed so we decided to moderate prices," he told press conference on the fourth quarter earnings. 
Asked what changed their mind, he said fuel retailing runs on narrow margins and no company can continue to sell at below cost for long.
 
The government may not rely only on cutting excise duty, which makes up for a fourth of the retail selling price, said the official cited earlier, but he too did not elaborate on the various steps being considered.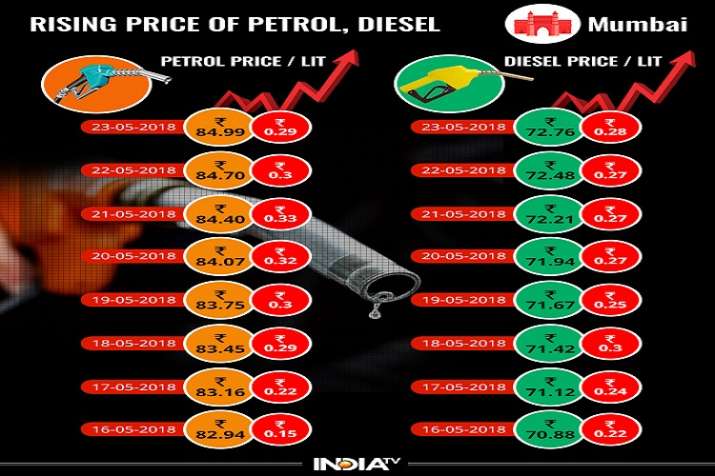 Also read: As higher taxes take fuel prices to record high, Govt says 'working out on formula' to reduce rates
"Rising fuel price is a crisis situation for government and it has to be handled with combination of steps. Finance ministry is consulting the petroleum ministry on rising crude prices," he said. 
More than a week after the state-owned oil firms ended a 19-day pre-Karnataka poll hiatus on revising fuel prices, petrol and diesel rates have touched record highs. 
Rates vary from state to state depending on the incidence of local sales tax or VAT. The prices in Delhi are the cheapest among all metros and most state capitals. 
The official said the government has to be mindful of its fiscal maths while dealing with the option of cutting excise duty. 
Watch: Aaj Ki Baat with Rajat Sharma on rising price of petrol, diesel
(With inputs from PTI)