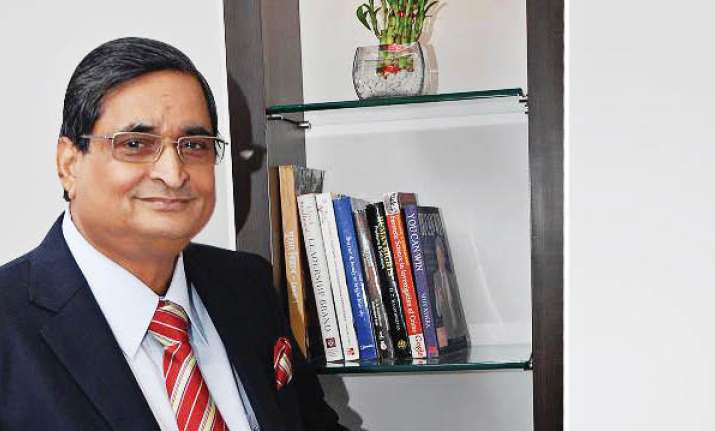 Rajya Sabha MP Ravindra Kishore Sinha, whose name figured in the leaked 'Paradise Papers', has asserted that neither he, nor his firm – Security and Intelligence Services (SIS) – was involved in any tax evasion.
In a letter to Rajya Sabha chairman Venkaiah Naidu, the Upper House MP from BJP has sought "privilege proceedings" against the management of the English daily which published details about his alleged overseas assets.
The MP from Bihar, said to be the richest in the House, is founder chairman and majority shareholder of SIS, which is into security and intelligence services. His name figured in the Paradise papers leak in connection with his firm's alleged offshore links.
In his letter to Naidu, Sinha dismissed allegations of illegality in his association with a Malta-based offshore company SIS Asia Pacific Holdings Limited (SAPHL).
He further said that when SIS acquired the largest security company in Australia in 2008, it incorporated an offshore company in Malta to consummate the acquisition and was allotted one share in SAPHL on behalf of SIS as its nominee director.
SAPHL Malta, Sinha wrote in his letter, was not involved in any activity "that may be construed as tax evasion, money laundering, offshore assets/cash parking".
"I wish to highlight that the Indian government entered into a Double Taxation Avoidance Agreement (DTAA) with Malta in 1995. Therefore, Malta is a recognised tax jurisdiction and not an illegal tax haven," he said in a letter to the vice president.
Sinha has requested Naidu for "privilege proceedings" against the chairman and chief editor of the English daily which published these leaked papers.
A PTI report citing sources in the Rajya Sabha Secretariat said that the Chairman is likely to refer the matter to privileges committee for its examination.
The panel may also call Sinha and representatives of the daily to present their respective cases before it, it said.
In his letter to Naidu, Sinha also countered the allegation that he did not mention his association with SAPHL in his Rajya Sabha nomination papers in 2014. Sinha contended that there was no provision or requirement in the nomination form to declare directorships or ownership of assets where there was no direct beneficial interest.
"Any allegation of non-disclosure is baseless," he said.
Sinha added that the report published in The Indian Express was "misleading and devoid of facts" and indulged in "reputation assassination for vested interests".
(With PTI inputs)