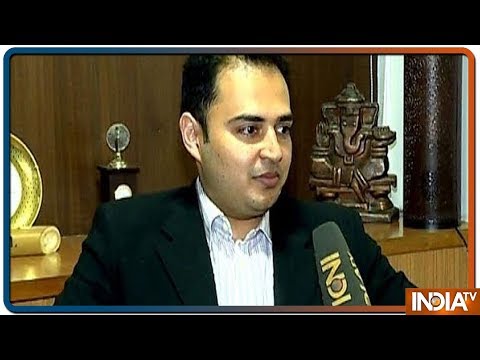 With a massive improvement in roads and transportation infrastructure in the country, India is set to make giant strides in the tourism sector, feels Leisure Hotels Group MD, Vibhas Prasad. "With Modi government getting a decisive mandate, the environment for entrepreneurs is probably the best ever with India making solid progress in ease of doing business," Vibhas said. 
Speaking exclusively to India Tv, Vibhas Prasad spoke of how the traditional problems associated with smooth running of businesses in India have evaporated slowly but surely and how he would have not been able to achieve what he has done had he decided to move onto some other country as a business venture.
Originality is the key to a successful business
"It's a great time to be an entrepreneur in India. if I would have looked at moving to the US or somewhere else I would have missed the bus on the kind of opportunities this country has provided in the last two decades. There is a lot of start-up capital which is available. Safety and security which was earlier considered a problem has now Improved leaps and bounce." Prasad said.
He also spoke of the importance of originality in ideas and problem-solving ability, "If you have a great idea and If you have a solution to a problem your business is more likely to succeed. If you work on copy cat ideas, things are bound to be difficult."
Balancing luxuries with nature
Talking of how he creates a five-star experience for his customers and at the same time balances the luxuries with what nature demands, Prasad said "Leisure Hotels uses critically acclaimed architects to restore heritage properties to convert them into hotels. We are very environment-friendly and believe not only in creating a five-star oasis in between nature but also to balance that with sustainable material and technology that doesn't harm nature."
On creating jobs and nurturing local talents
"The topic of unemployment, whether it is in India or in western countries, is a very tricky topic. Over the last 30 years, we have made efforts to engage with the local talents so that they can rise to their potential. But it's only a drop in the ocean. People around the world who came in our system as unskilled laborers have over a period of time risen through the ranks and now hold key managerial positions. We take great pride in working with the local community. " said Prasad speaking of how he has played his role in combating Unemployment.
Char Dham Yatra – Pilgrimage packages in Uttarakhand
Prasad explained the Char Dham Yatra packages launched by Leisure Hotel group and how they have made life easier for thousands of people who go on spiritual pilgrimage every year. "Char Dham basically means the 4 holy shrines in Uttarakhand. Our packages help people experience these shrines in a better way. The investment that comes in because of these packages also, in turn, helps the development of other aspects of the community in Uttarakhand. It's the worthy investment from the government"
Also Read | Leisure Hotels Group announces Heli Char Dham Yatra, here are the details
The Leisure Hotels group have over 25 properties in over 5 states in India and have plans in place to increase them in the coming years. 
"The tourism sector can be one of the major stakeholders in the fight against unemployment. In such a day and age the more such companies grow in the Indian market, the better it is for the local people and for all of us," Prasad signed off with.  
Watch Leisure Hotels MD Vibhas Prasad's full interview here: