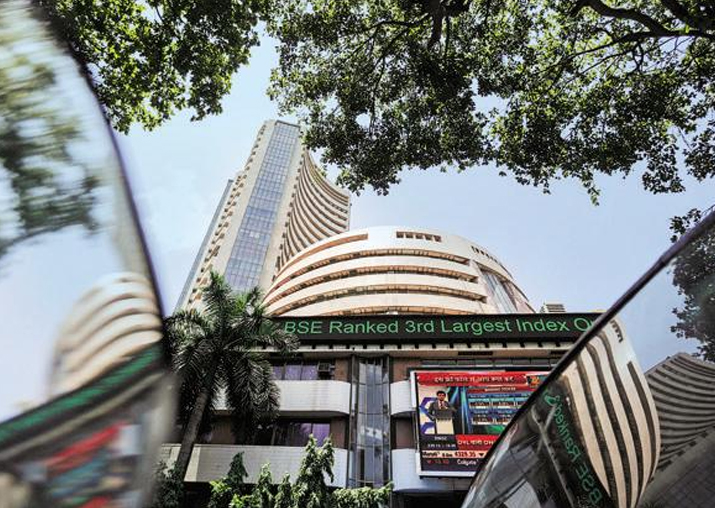 Benchmark Sensex zoomed 342 points today to close above the 36,000-mark for the first time, while the broader Nifty too breached the historic 11,000-level after IMF projected India's growth getting back on track. 
Investor sentiment got a boost after the IMF said India will see its growth picking up to 7.4 per cent in 2018-19 to regain the status of the world's fastest growing major economy. 
In its latest World Economic Outlook (WEO) update released yesterday in Davos on the sidelines of the World Economic Forum annual meet, the International Monetary Fund (IMF) has also projected 7.8 per cent growth rate for India in 2019. 
Continuing its record-setting run for the fifth straight session, the 30-share Sensex hit a new high of 36,170.83 (intra-day) on the back of widespread gains in metal, PSU, oil and gas and financial counters. 
Finally, it settled at 36,139.98, up 341.97 points, or 0.96 per cent -- breaching its previous record of 35,798.01 reached yesterday. The gauge had risen 1,026.96 points in the previous four sessions. 
The Sensex took just five trading sessions (January 17-23) to reach the historic 36,000-level from 35,000, while the NSE Nifty advanced to 11,000-mark from 10,000 in six months (July 26, 2017 to January 23). The Nifty touched a new high (intra-day) of 11,092.90 today. 
It closed the session with a hefty rise of 117.50 points, or 1.07 per cent, at a fresh life high of 11,083.70, bettering its previous record close of 10,966.20 reached in yesterday's trade.