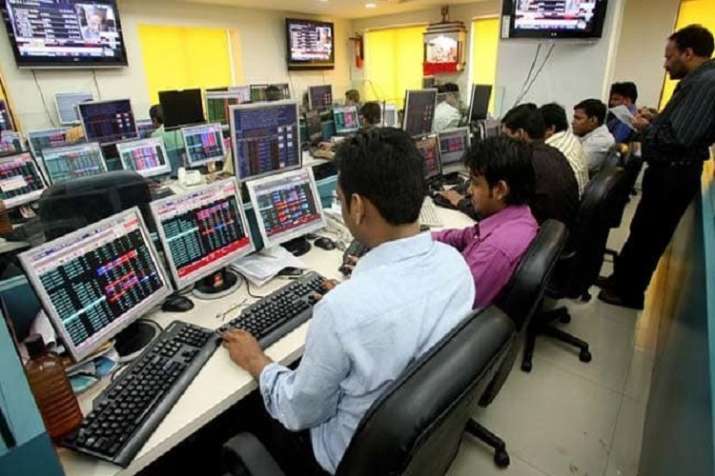 Market benchmark Sensex crashed 509 points to close at more than one-month low of 37,413.13. They loss was mainly due to heavy losses in metal, auto and financial stocks as investors fretted over global trade war concerns.
Rupee continued to depreciate further as it hit a new lifetime low of 72.73 against the dollar at the forex market.
Amid continuous foreign capital outflows, the 30-share barometer gained over 121 points at the outset on value-buying in select bluechip stocks, but fell back after selling pressure gathered momentum.
The BSE barometer closed the day with a hefty fall of 509.04 points or 1.34 per cent at 37,413.13. This is the weakest closing since August 2 when it had ended at 37,165.16.
It had lost 467.65 points in the previous day.
The 50-share NSE Nifty cracked below the 11,300-mark by falling 150.60 points or 1.32 per cent at 11,287.50. Intra-day, it shuttled between 11,479.40 and 11,274.
Investors turned cautious as trade war concerns between the US and China escalated and a persistent weakness in the rupee became lingering concerns leading to volatility in the market, brokers said.