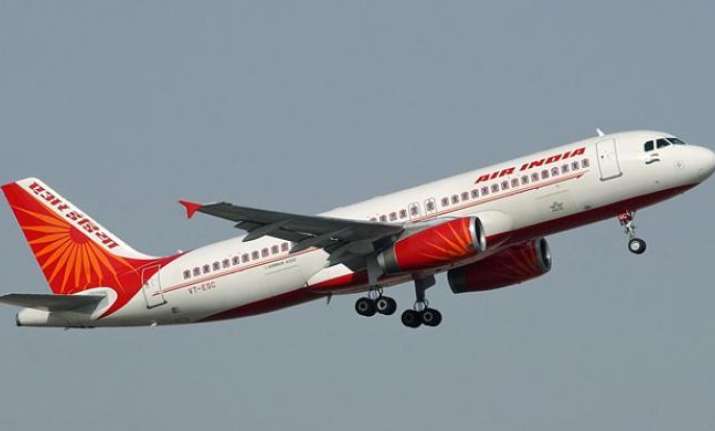 Air India on Saturday revealed the revamped first class and business class in its fleet of Boeing aircraft flying to international places to persuade high-end travelers and increase the occupancy from 60 per cent to over 80 per cent.   
Air India Chairman and Managing Director (CMD) Pradeep Singh Kharola said the existing first-class and business-class seats in its fleet of Boeing 777 aircraft flying to destinations such as the US would be upgraded by July-end, while the upgradation of the Boeing 787 aircraft, which mostly fly to European destinations, will take another month. 
The launch of the revamped service happened in an event last week, along with new uniforms for the crew and cuisine. The government has decided to put the brakes on the disinvestment plans for Air India. 
The revamped premium class has been cristened as "MaharajahDirect" and the revenue is expected to boost to Rs 6.5 crore per day. 
The airline has a 17-per cent market share on international routes and has over 2500 international prime-time slots per week across 43 overseas destinations.
"Passengers will get a much better experience for the same money they were paying earlier. They are not going to be charged anything extra," Civil Aviation Secretary R N Choubey said at the unveiling of "MaharajahDirect". 
He added that after the upgradation, the revenue of Air India was expected will increase by about 20 per cent. 
On the occasion, Civil Aviation Minister Suresh Prabhu said, "The government is committed to making Air India a far better company than what it is today." 
Passengers travelling in the upgraded premium class will get a feel of the new ambience and provided with better upholstery, better nightwear, woolen blankets and travel kits, a statement from the airline said, adding that iPads will also be made available for personal viewing. 
The cabin crew will also get a new uniform -- a mix of traditional and western attire. 
The passengers will also be get delicious food and region-specific beverages -- both alcoholic and non-alcoholic.
(with PTI inputs)