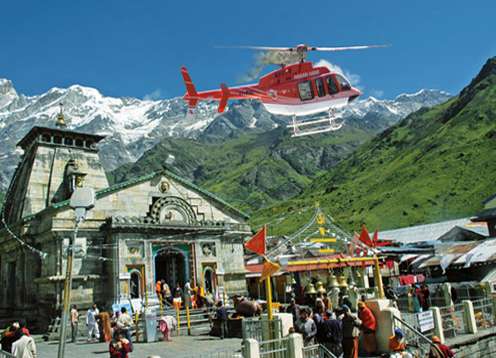 A special 'Heli Char Dham Yatra' has been announced for pilgrims this year by Leisure Hotels Group, which is a prominent hospitality player in northern India.
The pilgrimage tour has Heli Char Dham Yatra Package 5N/6D offer for pilgrims, which includes everything from yatra by helicopter to VIP darshan, escorted visits to holy shrines/temples along with luxury accomodation, shuttle service to Kedarnath or pony/palki rides. It also has accommodation at respective locations in The Char Dham Camps & luxury Resorts, owned by Leisure Hotels Group. 
The journey will start Rishikesh with the stay at 'The Aloha on the Ganges', followed by the Helipad transfers to Yamunotri – Gangotri  – Kedarnath – Badrinath – Rishikesh (Back) –  Dehradun (Airport Drop). 
"As our guest, we make sure your Char Dham Yatra with us is much more than visits to the shrines, prayers and offerings," Leisure Hotels Group Director Vibhas Prasad said. He further said that they try to make it an experience that enriches mind, body and soul in more ways than one.
Starting at INR 1,78,000  per person, the 5N/6D Heli Char Dham Yatra Package includes Luxury Accommodation, all meals, hi-teas, escorted visits to shrines/ temples, helicopter service for all four dhams darshan, Yoga sessions every morning, evening local aarti sightseeing, Wi-Fi Services in camps, shuttle or pony/ palki Rides etc.