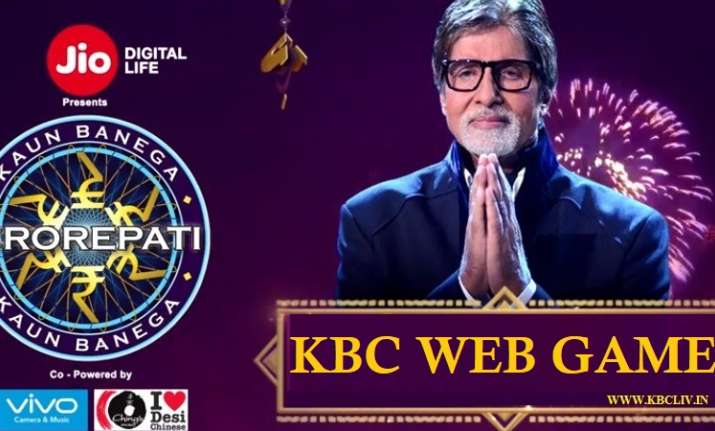 The countdown for Kaun Banega Crorepati's 10th season starting in mid of August has begun. There is a special chance for all the KBC fans who want to play along Amitabh Bachchan this season, but it's is only for Jio users.
It's "JiO KBC Play Along", the Jio SIM users will have a great chance to get on the hot seat with Amitabh Bachchan and win crores. To play Jio KBC Play Along, you would need to download the Jiochat app from Playstore and play KBC along with the show to win cash prizes while sitting at home.
The Jio app will display questions and answer options in sync with KBC broadcast. When the question is asked during the episode, it would be asked on the app as well. Based on the answer options shown on the TV, players should select the answer and lock it. Answers will be revealed on TV and App instantaneously. Correct answers would enable the player to move ahead in the game and earn points.
How to play?
Download Jiochat app from Playstore.
Register on that Application
You will need to submit Name, Date of Birth and Photo
Now, answer the live questions that will be asked while Episodes
Home based contestant can register online and start playing as soon as the show starts getting broadcast.