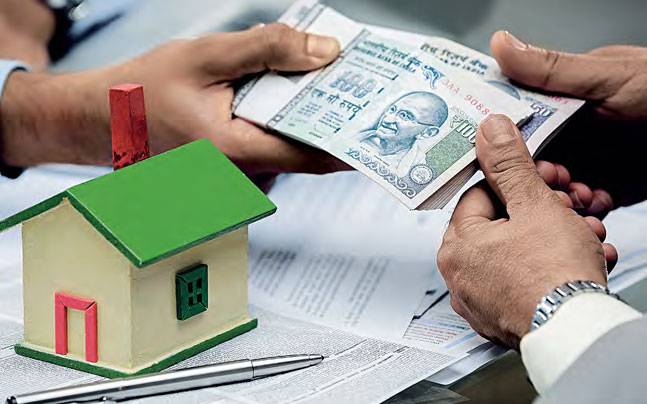 As an adult, buying a home of our own is a dream for most of the individuals where one can start a family or retire peacefully. But, buying a home depends on the availability of funds as it involves a lot of investment. You might be able to cover for your home purchase using your savings. But, many individuals who don't have enough savings to cover their dream purchase opt for home loan. Availing the right home loan is not as easy as it appears. It seems to every individual that banks and financial institutions are eager to lend you money to buy a house property of your own, but getting a home loan sanctioned can be a tedious task.
What is a home loan?
To be an owner of a house is one of the significant indicators among the fast growing Indian middle class. With the increase of income of the average Indian family, there has been a continuous increase in the desire to own a house as well, which has led to the increase in property prices in recent years. The prices of properties are not only increasing in the big cities but also in the smaller cities across India. The increase in prices made it near impossible for the common man to purchase their dream home through just savings, which amounts to one of the biggest reason for the unmatched growth in home loan business in recent years. Even the new customers are seeking to buy a house property are looking for a home loan from banks and financial institutions.
In order to purchase a dream home, many individuals rely on low interest rate home loans from the banks and financial institutions. If you look at the principal amount of a home loan, it is usually higher than a car loan or a personal loan. Therefore, making repayments of your home loan through Equated Monthly Instalments (EMIs) over a fixed tenure can be difficult for some of the borrowers.
It is always recommended that the home loan EMI should not be more than 50% of an individual's income. If the home loan EMI exceeds 50% of the individual's monthly income, then he will not have sufficient funds left to pay for day to day expenses. So, how can an individual ensure that his or her home loan EMI and interest payments remain affordable?
As interest is calculated on the outstanding principal amount, one should think of making higher EMI payments that can help repay the home loan quicker and also save on interest payments. While younger borrowers can still try to cope with the increase in EMI by stretching the tenure of their home loans, other borrowers may have to live with a higher EMI. Following are some options which a borrower should consider to reduce the impact of higher interest rate on the home loan:
1. Higher down payment – You can make a higher down payment when availing a home loan as it will help you to reduce the principal amount of your home loan. A lower principal amount can result in lower interest on your principal amount and thus lower EMI payments.
2. Partial pre-payment – If you have some surplus funds with you that you are not planning to invest and earn some returns, you can use the same to prepay part of the loan. For instance, any one time income like bonus, gain from stocks and shares etc. can be used for prepayment of home loans. There is no prepayment penalty charged by banks or financial institution and the amount paid brings down the principal outstanding and reducing interest as well. After making prepayment, one can opt to keep the EMI the same as before, which will help a borrower complete the home loan much earlier than waiting for the full tenure of the loan to get over.
In a home loan, the interest payout is much higher in the beginning of the payment schedule. As one repays the principal amount, the interest part of your home loan begins to reduce while the principal component increases. So, any individual trying to reduce the impact of high interest rate can also opt to make some prepayments of his / her home loan.
3. Increase EMI – If you are expecting a higher regular cash flow for example if you got a hike in your salary, then it makes complete sense to increase the EMI. Preferably, loan EMIs should not cross 50% of your monthly income. If it is less than 50% of your monthly income, you can opt to increase the EMI as well. It is an effective way to ensure that the loan is repaid early and reduces the impact of high interest rate on your home loan. Increase in EMI can be requested at any point of time during the loan.
For instance, an individual availed a SBI home loan of Rs 30 lakh for tenure of 20 years with an interest rate of 8.7% that can be repaid in 15 years if the EMI is increased by an extra sum of Rs 2,000 a month. Also, for new borrowers, if the EMIs are difficult to manage initially, one can request the bank or financial institution for a step-up EMI option, which will enable the borrower to pay a lower EMI first and then gradually increase the EMI over the tenure of the loan.
4. Balance transfer – If your current bank or financial institution is charging you a higher rate of interest, you can consider switching to another bank offering a lower rate of interest. With such a strong competition, banks prefer to retain their customers who make timely repayments and have a good credit history. If possible, try to negotiate with your existing lender for a lower interest rate to avoid all the paperwork required to switch your loan to another bank. However, while switching to another lender, do check that you save more money on interest than paying for the documentation charges for switching your home loan.
5. Reduce your Loan Tenure – As and when possible, try to reduce the loan tenure by increasing the EMI. It is advisable to maintain your income-to-debt ratio with the increase in your earnings. This helps you to get the loan repaid quickly, and also enables you to restrain yourself from making excessive spends post-salary hike. Similarly, in the case of falling interest rates, always go for tenure reduction instead of the more popular option of reducing your EMI. Any reduction in EMI will result in increase of interest outflow.
(Disclaimer: This is an advertorial and IndiaTV news does not hold any responsibility for the content)