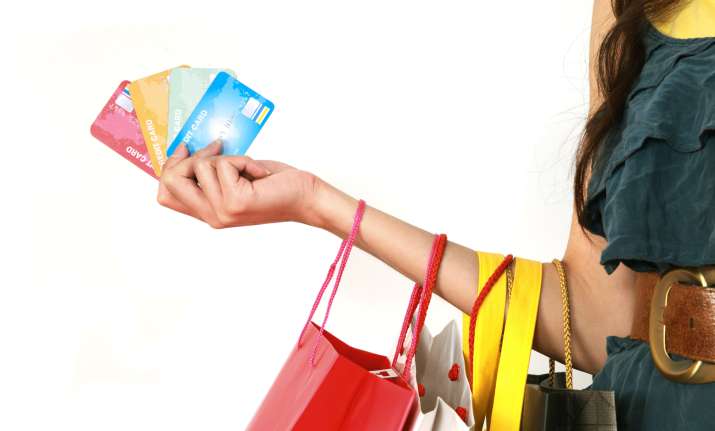 Being a responsible parent is not an easy job. You need to meet the expectations of the current generation kids, while ensuring that they are in the right path.
Freedom is something the youngsters seek for in most areas of their life. Especially, when it comes to spending, they are very much influenced by the external factors and are prone to taking impulsive decisions.
In such a scenario, giving them the required freedom, while keeping a check on their spending habits, is one thing that a wise parent can do. If you agree with what we have said, here is a tip to make it practical.
With the New Year around the corner, surprise your teen by gifting a credit card. You might be wondering how you can control your younger one's spending by providing a credit card which sometimes prevents mindful spending. Here is the twist.
By credit card, we mean an add-on credit card not a regular one. Add-on or supplementary credit cards have been in the market for long, it's just that many of us are not aware about how to use them.
To shed some light on the same, the article explains the basic difference between an add-on credit card and a regular card and how it becomes an ideal gifting option for your loved ones.
What is an add-on credit card?
If you are using a credit card, you are eligible to receive an add-on credit card, which can be used by your spouse, parents and children or siblings above 18 years of age.
The supplementary credit card comes with almost all features as the primary card and its credit limit will be part of the main card.
According to the bank's terms and conditions, you might be eligible for more than a single add-on card, typically 3-4 cards.
How is an add-on credit card different from regular card?
While a regular credit card is issued only to eligible individuals considering their income, expenses, credit score and other factors, an add-on card doesn't require any such proofs. As it is provided on the main credit card, the primary card holder becomes liable for all the dues and payments on all the add-on cards.
The add-on card holders can enjoy the same benefits as the primary card holder does. The add-on cards are especially helpful when you have financial dependants. They can enjoy financial freedom and will be ready to attend sudden financial emergencies in your absence.
Gifting your youngster an add-on credit card this New Year
Let's see how an add-on credit card becomes a worthy gifting option to your juvenile.
● Financial freedom: Freedom to spend whenever they want without the hassles of carrying cash or with drawing it from ATMs or asking you every now and then certainly makes your children happy about an add-on credit card.
They can enjoy the financial independence along with the features such as cash backs, rewards points, discounts, etc.
● You define the spending limits: Unlike regular credit cards which come with a high credit limit, an add-on card's credit limit as well as cash limit is part of the overall credit limit of the primary card. In fact, it's at the primary card holder's discretion to decide the limit of the add-on card.
Interestingly, you can also reset the limit on the card at any time by calling the bank's customer service. Similarly, the cash withdrawal limit can also be set by you on your teen's card.
Add-on credit cards, thus, give you a power to make sure your kid's spending is within the permissible limits.
While opting for an add-on card, make sure to choose a sub-limit, failing which the banks will provide a default limit of 100% of your credit limit as spending limit on the add-on card.
● Know your children's spending habits: Spying is something interesting to do. It becomes even more exciting if you got to know what your teenager is shopping.
The add-on credit card makes your job easy as all the transactions are recorded in the primary card's statement. That is, your monthly credit card statement reflects where all your son/daughter has used the credit card and to purchase what. Isn't it sounds like a curse in disguise for your kids? Well, it's the only way.
● Gift it at no additional cost: While most of the banks provide add-on cards as complementary to the primary card holder, some may charge a small fee. The cards may also come with zero annual fee or other maintenance fee. Hence, your New Year's gift to your youngster won't be heavy on your pocket.
Be aware of the all the costs involved while availing an add-on card to be on the safe side.
● Earn reward points from their spending: The reward points policy is also same for the add-on cards. For every rupee spent on the card, you will earn certain points and the interesting aspect here is you will earn reward points not just for your spending, but also for your kid's spends, that is for the amount spent on the add-on cards.
Aren't these convincing enough to consider an add-on credit card as one the best gifts you can give your children?
Not just for your kids, you can also take multiple cards for your younger siblings above 18 years of age, your parents if they are financially dependent on you and to your spouse if he/she is not eligible to get a new credit card.
Applying for an add-on credit card is also simple. You just need to call the customer care and raise a request. Based on the bank's terms the card will be delivered to your registered address in a week days.
If you're using multiple credit cards, you can compare the cards and check which credit card provider is offering best deals on add-on cards and go for the best.