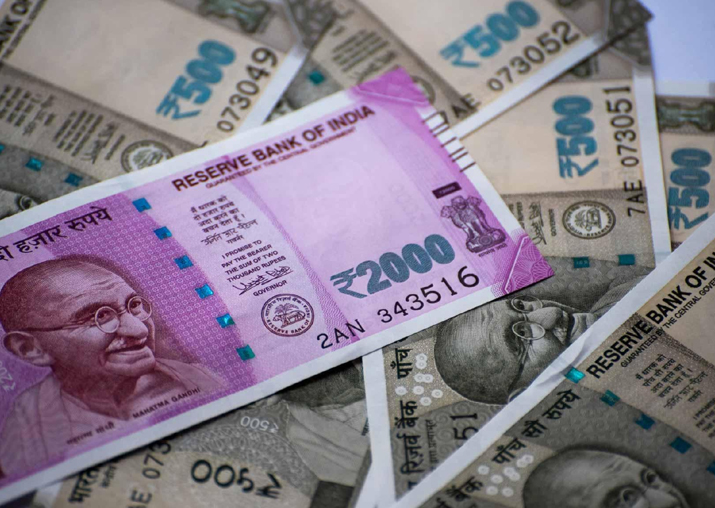 Reversing the five quarters of slowing (Gross Domestic Product) GDP growth, Indian economy expanded by 6.3 per cent in July-September on the back of a pick-up in manufacturing. 
According to Central Statistics Office (CSO) data, the economic activities that registered growth of over 6 per cent in the second quarter are manufacturing, electricity, gas, water supply, other utility services and trade, hotels, transport and communication, and services related to broadcasting. The agriculture, forestry and fishing sector is estimated to have grown by 1.7 per cent.
The GDP growth had hit a three-year low of 5.7 per cent in the first quarter of 2017-18. It was 7.5 per cent in the September quarter of 2016-17. 
Here's who said what:
Arun Jaitley, Union Finance Minister: Government's reforms to push economic growth are working can be seen from that manufacturing has shown robust growth of 7% in Q2 and services at 7.1%. Gross fixed capital formation has increased from 1.6% in Q1 to 4.7% in Q2.
Amit Shah, president of the ruling BJP: Today's GDP numbers reiterate the India unstoppable story under PM Narendra Modi. The strong rebound in growth is a reflection of solid economic management by the Modi government. The significant uptick in the manufacturing sector is a very positive sign for our economy and will further boost Make In India and generate more employment.
The reforms by Modi govt is leading to faster growth as well as creating a strong and stable economy with increased formalisation and increased opportunities for the poor and middle class.
India's rise in World Bank's Ease of Doing Business rankings, upgrade by Moody's, praise by Standard & Poor's and the strong growth in Q2 show that India's rise is inevitable. Modi Govt's efforts are ensuring better prospects for each Indian.

— Amit Shah (@AmitShah) November 30, 2017
Piyush Goyal, Union Minister: Transformational reforms under PM Narendra Modi ji bearing fruit through faster growth and prosperity for all. Quarterly GDP growth accelerates to 6.3% vs 5.7% in the previous quarter.
Mamata Banerjee, Chief Minister of West Bengal: GDP figures out. Again no growth. No jobs. Effects of note ban scam & unplanned GST continue to damage economy. Only talking. No performance. Last year Q2 GDP growth was 7.5% and this year it is 6.3%. This Govt only bhashan, no action.
P Chidambaram, senior Congress leader and former Union minister: Happy that the July-Sep quarter has registered a growth rate of 6.3%. This a PAUSE in the declining trend of the last five quarters. But we cannot say now whether this will mark an upward trend in the growth rate. We should wait for the growth rates over the next 3-4 quarters before we can reach a definite conclusion.
Congratulate PM @narendramodi ji and FM @arunjaitley ji once again. The #IndianEconomy has seen a tremendous boost and vibrancy. #IndiaUnstoppable pic.twitter.com/IWkcuVeuCg

— Vasundhara Raje (@VasundharaBJP) November 30, 2017
Devendra Fadnavis, CM of Maharashtra: A big blow to all those who were criticising GST's historic decision! Great News that quarterly GDP growth accelerates to 6.3% against 5.7% from the previous quarter. Thanks to the continuous reforms by PM Narendra Modi ji that our Nation is conquering peaks of success !