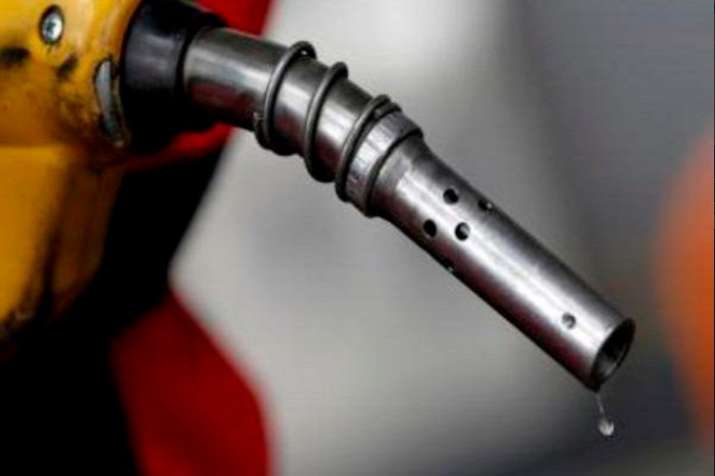 Fuel prices were hiked yet again on Thursday. The petrol and diesel prices in Delhi were hiked by 10 paise/litre and 27 paise/litre respectively. The revised rates of petrol and diesel in Delhi stood at Rs 82.36/litre and Rs 74.62/litre respectively.
On the other hand, petrol and diesel rates were hiked in Mumbai too. The revised rates of petrol and diesel in Mumbai as per Thursday are Rs 87.82/litre (increase by 9 paise/litre) and Rs 78.22/litre (increase by 29 paise/litre) respectively.
Earlier on Wednesday, The price of diesel increased by 23 paise per litre in Mumbai, taking the price to Rs 77.93 per litre.
The price of petrol in the financial capital however remained unchanged at Rs 87.73 a litre, according to Indian Oil Corporation (IOC).
In Delhi too, petrol price remained unchanged at Rs 82.26 per litre. However, diesel price increased by 24 paise in the national capital, taking it to Rs 74.35 a litre.
Diesel prices in Chennai and Kolkata were hiked by 26 paise and 24 paise, respectively. The revised rate for diesel in was Rs 78.61 and Rs 76.20 a litre, respectively. The price of petrol remained unchanged at Rs 85.50 and Rs 84.09 per litre, respectively.
Motor fuel prices have been rising across the country owing to higher global crude oil prices and a weaker Indian rupee.
To rein in motor fuel prices, the Centre had on October 4 announced an Rs 2.5 per litre cut in petrol and diesel prices. Of which, Rs 1.5 per litre is on account of reduction in excise duty and the balance would be absorbed by oil marketing companies.
Announcing the rate cut, finance minister Arun Jaitley appealed all the states to cut value added tax (VAT) on the two fuels.
While some states followed the suite and reduced VAT, other denied a tax cut.
The 12 states which announced cuts in petrol and diesel prices are Maharashtra, Madhya Pradesh, Jharkhand, Chhattisgarh, Assam, Uttar Pradesh, Haryana, Jammu and Kashmir, Himachal  Pradesh, Tripura Gujarat, and  Goa.