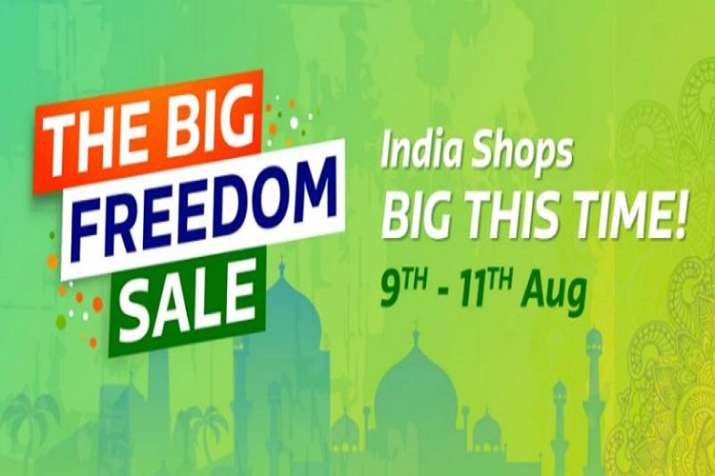 Indian e-commerce giant Flipkart has announced its 'Big Freedom Sale' from August 10 to August 12. With its new sale, termed "Celebrating 72nd Independence Day in 72 Hours", Flipkart will be offering a wide range of blockbuster deals, price crash offers, rush hour deals, the freedom countdown and one deal every hour. Meanwhile, its competitor Amazon's Freedom Sale starts a day early and will be held from August 9 and will run until August 12. Flipkart has revealed that it will offer 10 percent cashback on credit cards from Citibank during 72 hours of Freedom Sale.
The teaser page for Flipkart's Freedom Sale reveals that blockbuster deals and price crash offers will be held every eight hours during the sale period. Apart from these deals, Flipkart will also have 'rush hour' sale with 'revolutionary deals' being held between 12AM and 2AM on August 10 and will be major attraction at the start of the sale. Flipkart says price crash on products will happen every eight hours through the 72 hours of sale.
Other than these deals, Flipkart will also have hourly deals that will be held during the entirety of the 72 hour period and will be similarly to Amazon's deals. 
The teaser page of Flipkart also suggests that there will be offers on top brands in the smartphone category, namely from brands like Samsung, Apple, Xiaomi among others. There will be up to 70 percent off and big price drops on top brands in the home appliances segment. Flipkart also plans to offer up to 80 percent off on laptops, audio, camera and other gears from brands like Apple, Dell, Google and others.