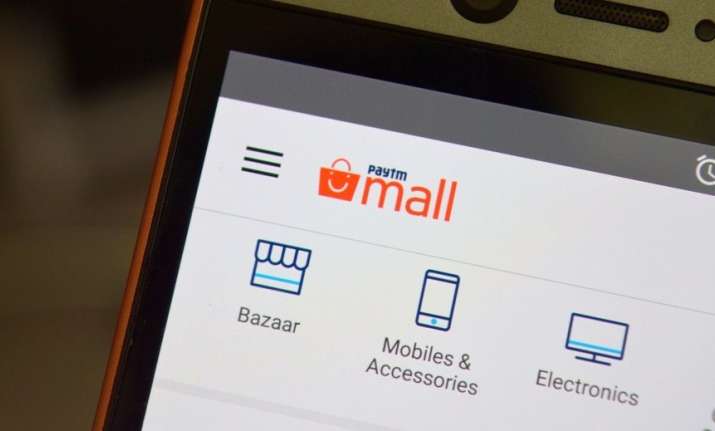 As e-commerce giants Amazon and Flipkart battle it out in the ongoing festive season sale with a slew of discounts and offers, Alibaba-backed Paytm Mall may quietly be etching out its own space in the high-stakes e-commerce market. Having launched its sale across all categories, Paytm Mall eyes gross sales during the festive season to touch $500 million (Rs 3,200 crore) with cashbacks and freebies worth Rs 700 crore on offer.
The sale, which is the first test for Paytm Mall since its formation, will see the firm compete with prime players Amazon and Flipkart for a share in the market.  Paytm said its 'Mera Cashback Sale' has been well-received by consumers with users from over 750 cities having placed orders from merchants across 130 cities.
Hot-selling items for Paytm Mall's sale includes Apple iPhones, Samsung smartphones, Apple Macbooks, Lenovo and HP laptops besides personal care goods. Paytm Mall claims to have serviced 80 per cent of all orders across its top 20 cities within 24 hours.
Its real test, however, begins today when Flipkart and Amazon open their sales for the key smartphone category. While the first day of their sale was focused on large appliances, it is the smartphones category that will be closely watched. Flipkart, which began its Big Billion Day sale at midnight Wednesday, leads with 50 per cent share in the online smartphone sales segment, down 7 per cent during the April-June period.
Amazon, on the other hand, has increased its share during the period from 27 per cent to 33 per cent, Counterpoint Research said. Jeff Bezos-backed Amazon India opened its Great Indian Festival Sale for its Prime customers for 12 hours at noon Wednesday.
The first day of the sale saw Amazon adding Prime members at 10 times the pace as compared to other days. Large appliances also sold at a much faster pace than usual times, with refrigerators and washing machines registering a 52 times spike in sales for Prime customers over a normal day.
While Flipkart is yet to release data of sales recorded on Day 1, the firm expects a 250 per cent year-on-year growth in gross merchandise sale value.