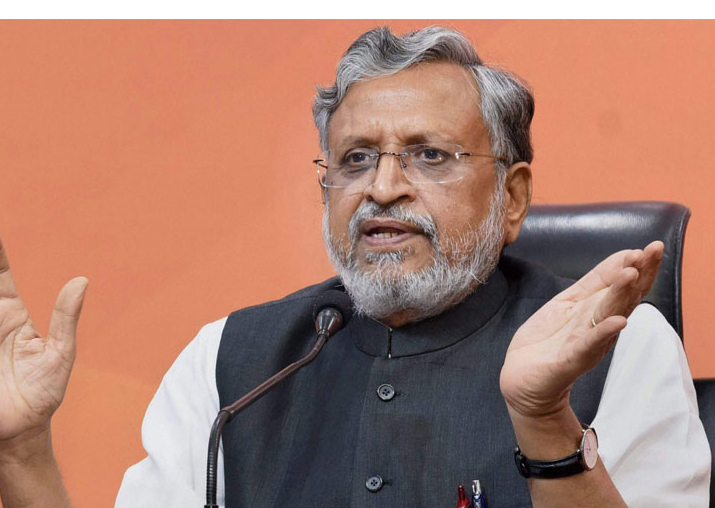 The Group of Ministers (GoM) on Goods and Services Tax-Network (GST-N) today announced that the electronic-way bill generation for intra-state movement will become mandatory from April 1, 2018.
Addressing the media, Bihar Deputy CM Sushil Kumar Modi, who heads the GoM on GST-N, said that the ministerial group made recommendation in this regard to the GST Council. 
"This is subject to the approval of GST Council," he added.
According to him, 26 to 30 lakh e-way bills are expected to be generated after its implementation.
The recommendation of the GoM would be considered by the GST Council at its meeting on March 10. 
Earlier this month, the Ministry of Finance had sought a report from GST-N on glitches in the system that derailed the anti-tax evasion electronic-way bill system on the very first day of launch. The e-way bill provision of the GST was introduced on February 1 but its implementation was put on hold after system developed glitches in generating permits. 
The Ministry had said that it wants GST-N to detail system readiness before re-introducing the requirement for transporters to carry an e-way bill for moving goods between states.
Under GST, e-way bill is an electronic way bill required for movement of goods more than Rs 50,000 in value and can be generated on the GSTN. Besides plugging tax evasion, the e-way bill is supposed to boost revenues by 15-20 per cent.
The e-way bill portal was developed by the National Informatics Centre (NIC), Its implementation is being looked after by GST-N.
The e-way bill system was rolled out after GST-N conducted trial runs for a fortnight. However, it could not sustain the load and businesses faced difficulties on the rollout day. Following complaints, the government deferred its implementation.