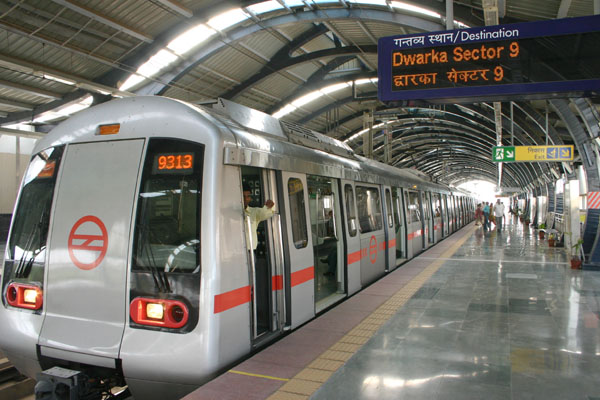 In the aftermath of the October's fare hike, the Delhi Metro lost three lakh commuters a day, a Right to Information application has revealed. 
The metro's daily average ridership came down to 24.2 lakh in October from 27.4 lakh in September, translating to a fall of around 11 per cent.
The Blue Line, considered the metro's busiest, lost over 30 lakh commuters, according to data shared by the Delhi Metro Rail Corporation (DMRC) in response to an RTI query by a PTI correspondent.
The 50-km corridor connects Dwarka to Noida. The metro currently has 218-km network across Delhi-NCR.
The fall, in terms of absolute numbers, was over 19 lakh on the Yellow Line, another busy corridor which connects Gurgaon to north Delhi's Samaypur Badli, DMRC said.
Ridership has come down several notches below the numbers observed in recent years, bucking a trend of rise on the back of launch of newer sections. 
In October, the Delhi Metro increased its fares – the second time this year – despite opposition from the Delhi government, igniting mostly negative responses from commuters amid some confusion over the hike.
Barring the minimum fare of Rs 10 for a distance of 0-2 km, which will remain the same, fares were hiked for all other slabs.
The fare now is Rs 10 for up to two km, Rs 20 for 2-5 km, Rs 30 for 5-12 km, Rs 40 for 12-21 km, Rs 50 for 21-32 km and Rs 60 for a ride beyond 32 km.