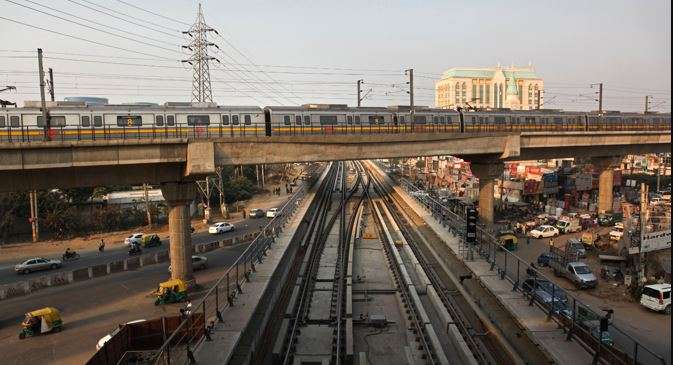 The Central Statistics Office today revised the Gross Domestic Product (GDP) growth rate for 2015-16 to 8.2 per cent from the earlier estimates of 8 per cent and kept the 2016-17 growth unchanged at 7.1 per cent.  
The real GDP or GDP at constant (2011-12) prices for the years 2016-17 and 2015-16 stands at Rs 121.96 lakh crore and Rs 113.86 lakh crore respectively, showing growth of 7.1 per cent during 2016-17 and 8.2 per cent during 2015-16, the CSO said in a statement. 
In terms of real GVA (gross value added), it said the GVA at constant (2011-12) basic prices grew 7.1 per cent in 2016- 17, as against a growth of 8.1 per cent in 2015-16.  According to advance GDP estimates of CSO, the GVA growth on 2011-12 price was estimated at 6.6 per cent for 2016-17.  The CSO today released the first revised estimates of national account for 2016-17 along with second revised estimates for 2015-16 and third revised estimates for 2014-15 (with base year 2011-12). 
Under the third revision, the CSO has estimated GDP growth in 2014-15 at 7.4 per cent from earlier estimates of 7.5 per cent. 
The CSO said that the first revised estimates for 2016-17 have been compiled using industry-wise/institution-wise detailed information instead of using the benchmark-indicator method employed at the time of release of Provisional Estimates on May 31, 2017. 
The estimates of GDP and other aggregates for the years 2014-15 and 2015-16 have undergone revision due to use of latest available data on agricultural production; industrial production especially those based on the provisional results of Annual Survey of Industries (ASI): 2015-16 and final results of ASI: 2014-15; government expenditure and also more comprehensive data available from various source agencies and State/UT Directorates of Economics and Statistics.