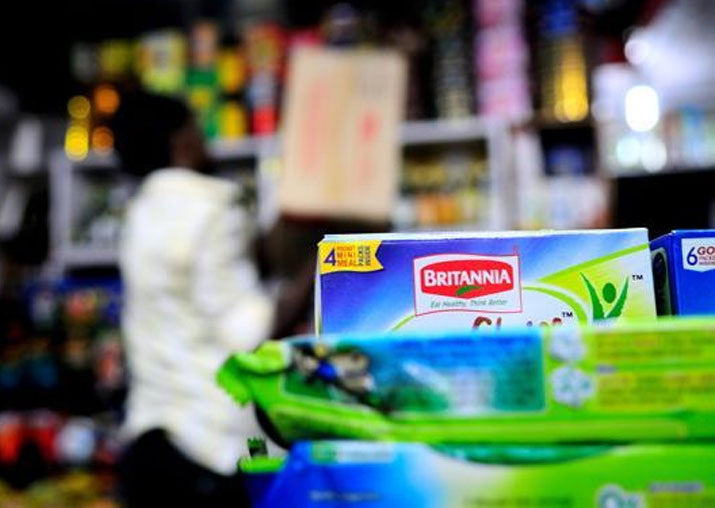 Food major Britannia Industries Ltd reported consolidated net profit of Rs 264 crore for the third quarter of 2017-18, registering 20 per cent annual growth from Rs 220 crore in the same period year ago.
In a regulatory filing on the BSE, the city-based company said consolidated total income for the quarter under review grew annually 9 per cent to Rs 2,603 crore from Rs 2.393 crore in the like period year ago.
Sequentially, however, net profit and revenue growth were flat (1.2 per cent and 0.3 per cent) from Rs 261 crore and Rs 2,596 crore last quarter.
"We had 15 per cent growth in the domestic market for the quarter owing to double-digit volume growth on the back of investment in brands and widening distribution network," said Britannia Managing Director Varun Berry in a statement.
The company's international business, however, continued to grow slower due to deteriorating geo-political situation and volatile currency in Africa and the Gulf region.
"Though dairy business growth was subdued, profitability improved on driving products with high margin and reducing our play in the less profitable commoditised categories," admitted Berry.
On the commodity front, prices of key raw material were stable during the quarter.
"We have progressed well in building superior factories. Our greenfield factories at Guwahati and a dedicated facility for servicing export markets at Mundra (Gujarat) are nearing completion for operating them soon," added Berry.
The company's blue-chip scrip of Rs 2 face value gained Rs 131.70 when trading ended on the BSE to close at Rs 4,766.55 per share as against Friday's price of Rs 4,634.85 and opening price of Rs 4,697 and a high of Rs 4,789.95 crore and low of Rs 4,697 during the intra-day session.