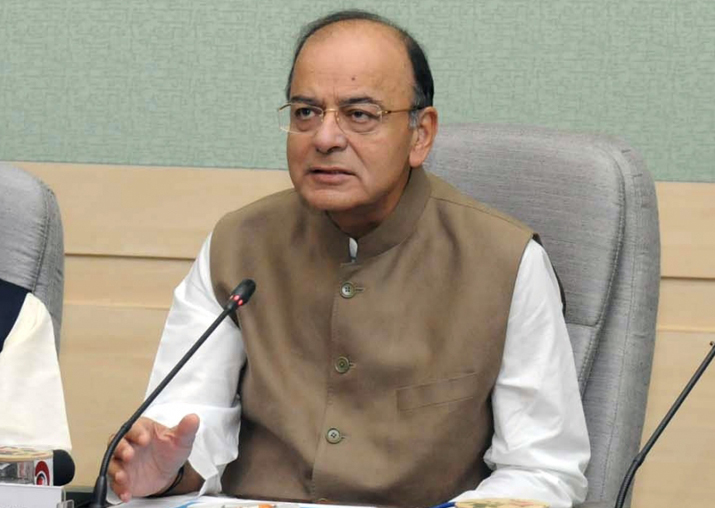 Amid intense criticism over its 'poor' handling of the economy in last three years, Union Finance Minister Arun Jaitley on Saturday said that bold steps taken by the government like bank recapitalisation and Goods and Services Tax (GST) will make India a cleaner economy.
Speaking at an event here, Jaitley said that the government was committed to staying on the path of economic reforms. 
"If India aspires to be a major economy, then the size of the shadow economy cannot be more than the real economy," Jaitley said, adding 'we still have a long way to go on the path of structural changes'. 
The Minister noted that the pace of reforms may be slow at times, but "we are convinced about the direction."
"There will never be a finishing line, there will be an ongoing line," he added.
Rubbishing opposition's charge that the GST derailed the economy, he said, "The first three months of GST had seen a 40 per cent increase in registrations, helping the government expand its tax base significantly. GST had begun to reflect in industrial numbers too."
On government's mega recapitalisation plan for public sector banks, he said that "economy can be strong only when we have a transparent banking sector".
"Global markets will perceive this (bank capitalisation) as a step in the right direction," he added.
Earlier this week, in a stimulus package aimed to boost flagging economic growth, create jobs and increase credit flow, the government had approved a Rs 2.11 lakh crore recapitalisation plan for state-run banks and massive road infrastructure investment of nearly Rs 7 lakh crore over five years.
Of the support to banks, Rs 1.35 lakh crore will be raised through recapitalisation bonds and the remaining sum through budgetary support and market borrowings.