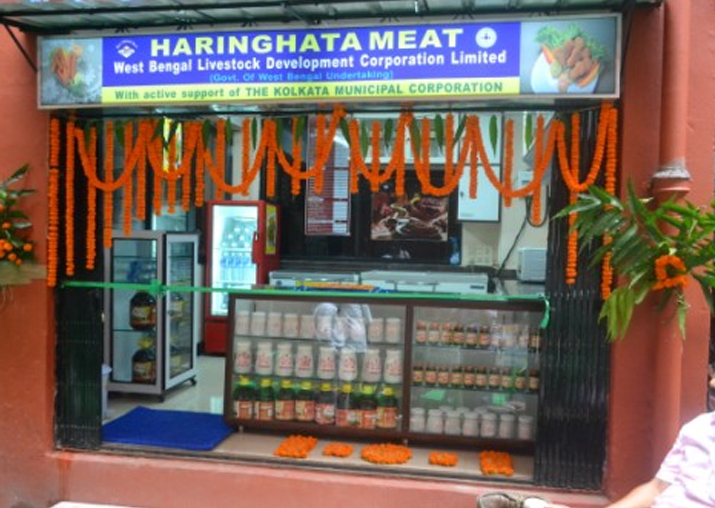 The West Bengal Livestock Development Corporation has decided to launch a mobile app for 'Haringhata Meat', a brand which sources its products from government-owned farms in Nadia district. 
An official said that the corporation has been chalking out strategies to boost its sales and attract more buyers. The app, being developed by the West Bengal Electronics Industry Development Corporation Ltd (WEBEL) under the aegis of the Animal Resources Development, is likely to be introduced by the year-end.
The official said that almost all the products of Haringhata Meat like raw, processed and cooked meat, meat products, eggs and other poultry items will be available for sale through this app. But initially, only raw meat will be available for sale, while ready-to-eat and other products of the brand will be added to the list later on. 
The official added that once developed, people will be able to place their orders from anywhere. There is a possibility of offering purchasers promotional codes for getting discounts for using our mobile app. However, the company was yet to finalise this.
At present, products sold under the brand, which are sourced from government-owned farms at Haringhata in Nadia district, can be ordered online via an e-commerce company. Haringhata Meat products, both raw and cooked, are also sold in mobile vans in Kolkata. 
"Selling our products on mobile vans has definitely increased our visibility, resulting in growth in our sales and adding to revenue. We hope that the mobile app will also help us in getting more business compared to what we were getting online. Apps are hit among present day consumers. We want to cash in on that," the official added