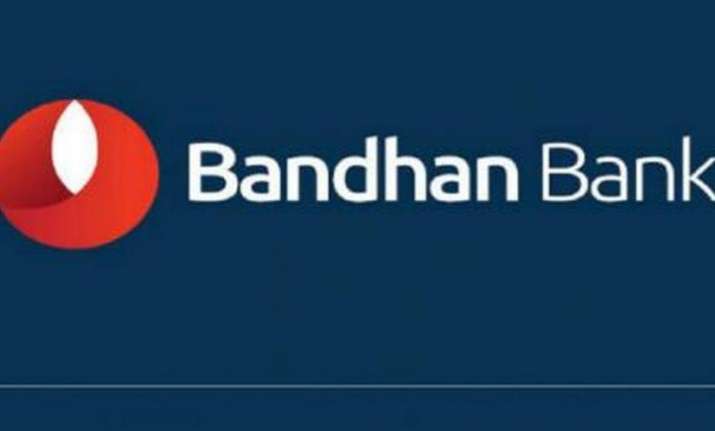 Kolkata-based private lender Bandhan Bank on Tuesday made a strong market debut. The stocks listed at Rs 499, a 33 per cent premium against its issue price of Rs 375 per share on the National Stock Exchange (NSE). On the BSE, the stock listed at Rs 485, 29 per cent higher against its issue price.
The bank's Rs 4,473 crore IPO, which concluded last week, was subscribed 14.62 times. At the issue price, the offer was priced at 10.2x its FY17 adjusted book value (ABV) and 8.6x its 9MFY18 ABV. 
At 10:58 am, Bandhan Bank stock was trading Rs 473.95 on the BSE and Rs 464.30 at NSE.
With a market value of Rs 571.59 billion, Bandhan Bank stands at 53rd position in overall market capitalisation ranking, the BSE data shows.
Given the high valuations, the experts have suggested investors subscribe to the issue from a long-term perspective. It must be noted that since the issue is being offered at an expensive valuation, listing gains may be capped, the brokerage firm Centrum Broking said in an IPO note.