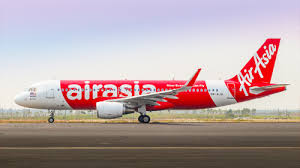 Now you can fly for as low as Rs 850 for domestic destinations and shell out Rs 1,999 if you plan to buy international tickets, according to an AirAsia offer. 
The concessional offer is valid on tickets booked from the website or mobile app of the airline between March 26 and April 1.
The fares would be applicable for travel between October 1 to May 28, the airline said in a statement.
The promotional one way all-in fares start from Rs 850 and the discount applies to all bookings made through airasia.com and the AirAsia mobile application, it said.
Tickets to international destinations such as Kuala Lumpur, Bangkok, Phuket and Melbourne can also be booked at as low as Rs 1,999, the statement said.
AirAsia has services to domestic destinations such as Bengaluru, Ranchi, Jaipur, Bhubaneswar, Visakhapatnam, Nagpur, Indore, Kochi, Hyderabad, Pune, Guwahati, Chennai and Kolkata, it said.
The promotional offers can be availed for these destinations, the statement added.