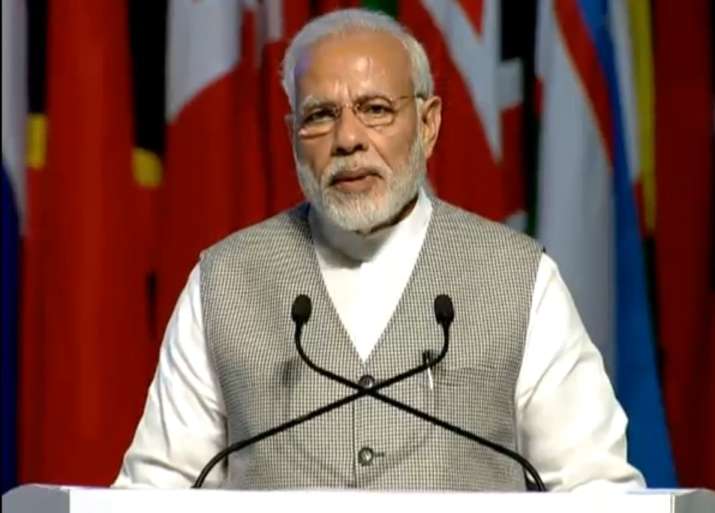 Prime Minister Narendra Modi today told the Asian Infrastructure Investment Bank (AIIB) that India was among the most investment-friendly countries of the world, as he inaugurated the third annual meeting of governors of the international bank in Mumbai. 
"India is one of the most investor-friendly economies in the world. Investors look for growth and macro-economic stability. They want political stability and a supportive regulatory framework to ensure protection of their investment," the prime minister said.
Arguing that BJP-led government was committed to fiscal consolidation, PM Modi said that the rising crude prices have not resulted in a spike in inflation and the macroeconomic fundamentals of the country remain strong. 
"Our macroeconomic fundamentals are strong with stable prices, a robust external sector and a fiscal situation firmly in control. Despite rising oil prices, inflation is within the mandated range," he said. 
The government is firmly committed to the path of fiscal consolidation, he said, adding the government debt as percentage of GDP is consistently declining. 
Also read | Highlights of PM Modi's speech at the inaugural ceremony of the third annual meeting of AIIB in Mumbai
"India has achieved a rating upgrade after a long wait," Modi said, adding India has emerged as a "bright spot" in global economy, driving global growth with a USD 2.6-trillion GDP, that is expected to grow at 7.4 per cent this year. 
"The external sector remains robust. Our foreign exchange reserves of over USD 400 billion provide us adequate cushion. Global confidence in India's economy is rising. Total FDI flows have increased steadily and India continues to be one of the top FDI destinations," he said. 
Modi also asked the AIIB to ensure that its interest rates are affordable and sustainable apart from expanding its loan book by ten times to USD 40 billion by 2020 and USD 100 billion by 2025.
(With inputs from PTI)