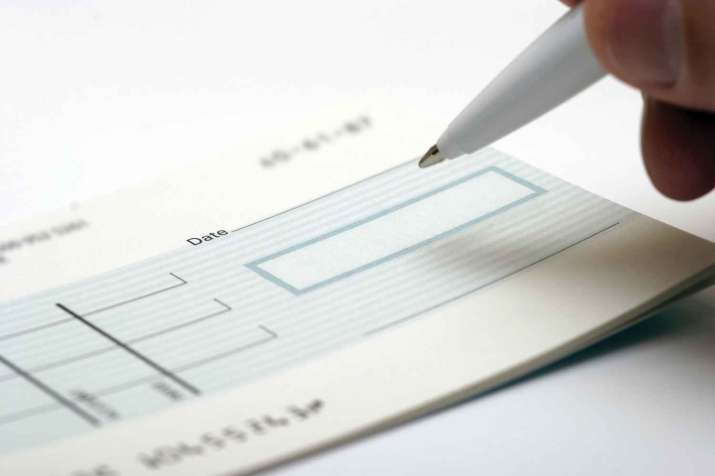 The Narendra Modi government's continued push towards making India a less-cash economy could see another disruption after the demoentisation of Rs 1,000 and old Rs 500 notes. The casualty this time around could be cheque books bank issue to their customers for transactions as an alternative to cash.
A comment by a senior official of a prominent trade body suggests that the government is considering this option to give a leg up to the use of debit and credit cards for transactions and not just cash withdrawals in the country.
"In all probability, the Centre may withdraw the cheque book facility in the near future to encourage digital transactions," Praveen Khandelwal, Secretary General, Confederation of All India Traders (CAIT), told PTI, adding that the government needs to incentivise digital transactions to promote the use of credit and debit cards.
"The government spends Rs 25,000 crore on the printing of currency notes and another Rs 6,000 crore on their security and logistics," Khandelwal said.
"Moreover, banks charge 1 percent on payments through debit card and 2 percent through credit cards. The government needs to incentivise this process by providing subsidy directly to the banks so these charges can be waived."
According to Khandelwal, only 5 per cent of the total 80-crore ATM-cum-debit cards are used for cashless transactions, while a staggering 95 per cent of them are used for cash withdrawals.
While demonetisation of high-value currency notes provided a brief, but significant boost to the adoption of cashless transactions, the government wants to ensure that the usage of digital methods does not end as the paucity of cash ends.
The withdrawal of cheque books could provide a major boost to the government's push for a less cash economy. Post-demonetisation, most business transactions are carried out through cheques. Transactions through cash and cheques account for 95 transactions that happen.
The adoption of digital transactions, on the other hand, have had a sort of a rollercoaster ride. After gaining immense traction in the days following Prime Minister Modi's shock announcement wiping off 86 per cent of the currency in circulation, the usage has reduced since then.
As per provisional RBI data, while cash in circulation at Rs 16.3 lakh crore is still at 91 per cent of the pre-note ban days of Rs 17.9 lakh crore, digital transactions rose 31 per cent from November last year to September this year.
Digital transactions in September reached 877 million, down from the peak of almost 1 billion in December last year. If 100 transactions were happening pre-demonetisation, after the note ban it shot up to around 300, which now has stabilised around 180 or 190 levels.
The government's aim of 25 billion digital payments by the end of this fiscal may be behind the government's thinking that has gone into this move. The government, however, is yet to respond to this development. 
(With PTI inputs)