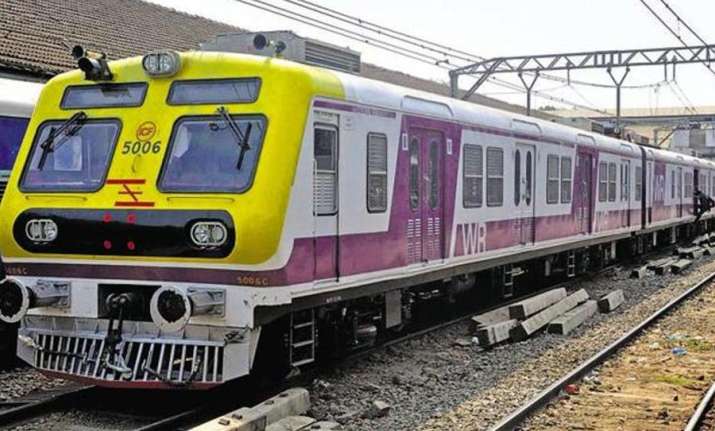 Turning down reports based on an RTI query which claimed that over 40 per cent of seats on all trains on the Ahmedabad-Mumbai sector go vacant causing huge losses, the Western Railway on Wednesday said that total earnings in the last quarter (July-September) was Rs 233 crore, and that the occupancy in that period was 100 per cent. 
Shri Ravinder Bhakar, Chief PRO, Western Railway said that the reply given in the RTI query is against the specific question regarding number of passengers from only Mumbai Central to Ahmedabad and Ahmedabad to Mumbai Central Station i.e. only between two stations. 
Clarifying on the report based on RTI query, he added that the information given in the query does not include information about the enroute traffic – passengers who travel from originating stations to intermediate stations and those who travel from intermediate stations to destination station. This, in turn, he said showed lesser occupancy.    
"It is pertinent to mention that despite the from 01/07/2017 to 30/09/2017 being a lean season, the occupancy is still above 100%," he said. 
1. WR clarifies confusion over several media reports based on the reply to a RTI query @PiyushGoyal @RailMinIndia @PiyushGoyalOffc pic.twitter.com/3xht60CKQG

— Western Railway (@WesternRly) November 1, 2017
2. The said RTI query did not include traffic from/to enroute stns bet Mum Cntrl-Ahmedabad @PiyushGoyal @RailMinIndia @PiyushGoyalOffc

— Western Railway (@WesternRly) November 1, 2017
The Western Railway asserted that the Mumbai-Ahmedabad sector is one of the busiest route of Indian Railways, which is catered by nine direct trains and 25 trains going to forward destinations via Ahmedabad. Also, it said, the sector serves several important intermediate stations like Vapi, Vadodara, Surat, Bharuch and Valsad. 
Bhakar said that after taking into account the enroute traffic in the said period, the total occupancy was 103 per cent in both directions. 
3. Total Occupancy during July-Sept,17,considerd as lean period,on BCT-ADI sector was over 100% @PiyushGoyal @PiyushGoyalOffc @RailMinIndia pic.twitter.com/qbKfwb3qfd

— Western Railway (@WesternRly) November 1, 2017
On Tuesday, an RTI query by Mumbai activist Anil Galgali had stated that over 40 per cent of seats on all the trains on this sector go vacant causing huge losses to Western Railway. 
According to the RTI reply, only in the past one quarter, the Western Railway's staggering losses on this sector is nearly Rs 30 crore, or around Rs. 10 crore per month.  
Galgali pointed out that given this current alarming scenario, coupled with growing preference for flights and improved road travel, the Central and Gujarat governments must review the expensive option of the Bullet Train before it becomes a white elephant for the Indian taxpayers.