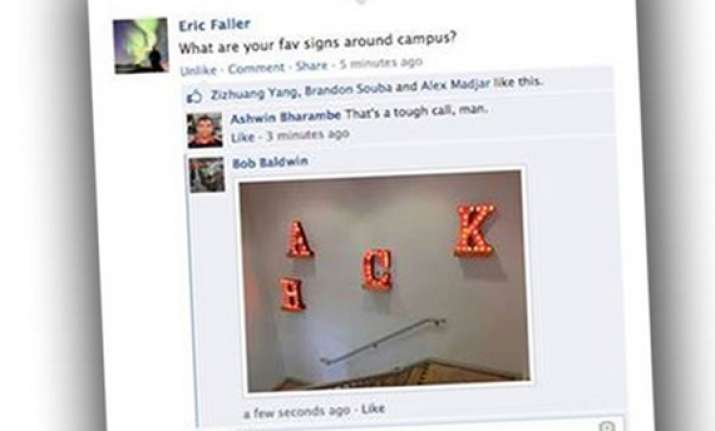 New Delhi, June 20: Now every comment can be worth 1,000 words. Facebook has now added a feature that allows users to post and comment on a picture in both the desktop and mobile web versions of the popular social network.
However, if you're using the Facebook app on your phone or tablet, you won't be able to image-comment quite yet, though you'll be able to view others' comments with images in them.
The new photo comments add on to recent improvements to Facebook commenting like threaded replies and hashtags, which have been available for some time.
For now, it supports JPEG and PNG files, which means that the new feature will support only static images for now.