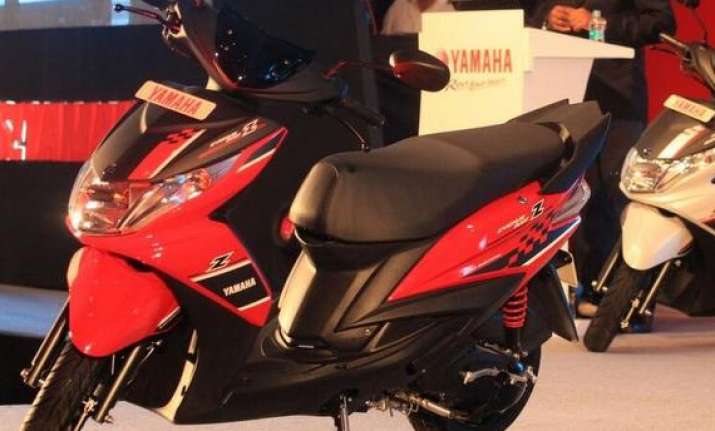 New Delhi, May 24: Yamaha Motor India has officially launched the Ray Z scooter, targeted squarely at the male audience.
The Yamaha Ray Z is not very different visually from the regular Ray. It carries the same 113cc, 7bhp motor found in your ladies-spec Ray. Yamaha claims the Ray Z to deliver 53 kilometres to the litre.
Looks-wise, Yamaha has given a new dose of style to the Yamaha Ray Z, as it gets a new sticker and multi-color job. The new Ray Z looks sharper than ever, as it gets all black front forks to add to the effect. The colors shown are white-black and red-black with chequered flag. While at the same time, racing strips are also being used to give it a sporty and racy appeal. The blunt steel wheels and the telescopic suspension have also been painted in black.
Other features in Ray Z include a meter visor, carbon patterned seat and a meter specifically designed to entice the maker riders in the country.
The Ray Z is priced from Rs 48,555. At the same time, the company launched their 150 cc SZ series in the form of entry level SZ-S and premium SZ-RR which are respectively priced at Rs 59,500 and Rs 62,500. All prices are ex-showroom, Delhi.