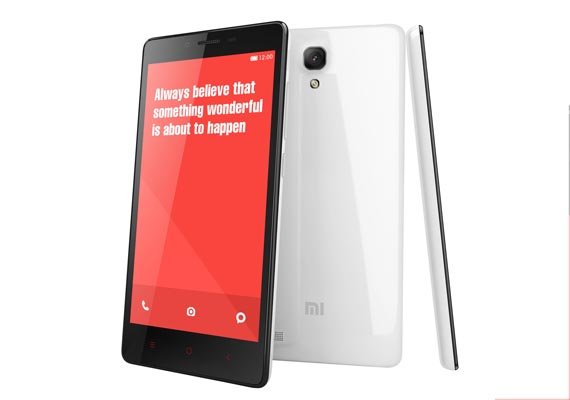 New Delhi: Handset maker Xiaomi's booming sales in China have been enough to make it the third largest smartphone maker in the world.
Xiaomi was just behind Apple and Samsung, in the third quarter, said research firms IDC and Strategy Analytics on Thursday. This is also the first time that Xiaomi has broken into the research firm's list of the top five smartphone makers in the world.
Samsung maintained its lead in the list despite declining shipment volume, followed by Apple, Xiaomi, and Lenovo and LG.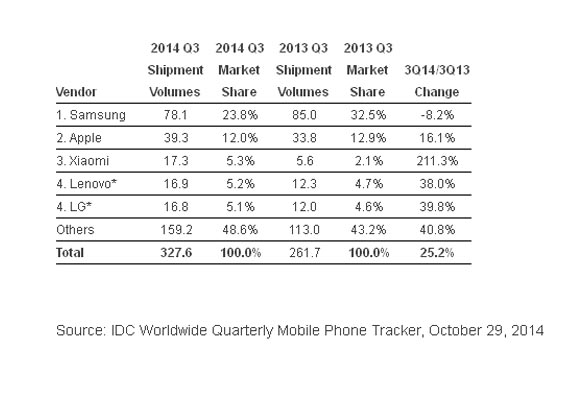 Notably, it took the Chinese vendor just three years to reach to the third position by offering feature-packed Android phones at affordable prices. In the third quarter, Xiaomi had a 5.3 per cent share of the smartphone market, still far behind second place Apple, which had a 12 per cent share, according to IDC. But unlike its rivals, Xiaomi posted triple-digit year-over-year growth in smartphone shipments, of 211 per cent, making it the fastest growing among the top vendors.
During the quarter, the company also began selling its latest flagship phone, the Mi 4, which has become quite popular among the users.
" Key to Xiaomi's success was the launch of its Mi4 smartphone in August, which was positioned as a high-end alternative to the status quo. What remains to be seen is how quickly the company can move beyond its home territories to drive volumes higher," IDC said in a statement.
Samsung's smartphone shipments could pick up later in 2014, with sales of its new Galaxy Note 4 and the Galaxy Note Edge, Strategy Analytics said in a statement.
Apple, on the other hand, is still growing, with its third quarter smartphone shipments up 16 percent year over year, IDC said. At the end of the third quarter, the company began selling its new iPhone 6 and iPhone 6 Plus in select markets.
Helped by iPhone 6 sales at the end of the quarter, Apple posted its largest third-quarter smartphone shipments ever, IDC said. Older iPhone models, such as the 5s and 5c, however, made up most of the shipment volume during the period.