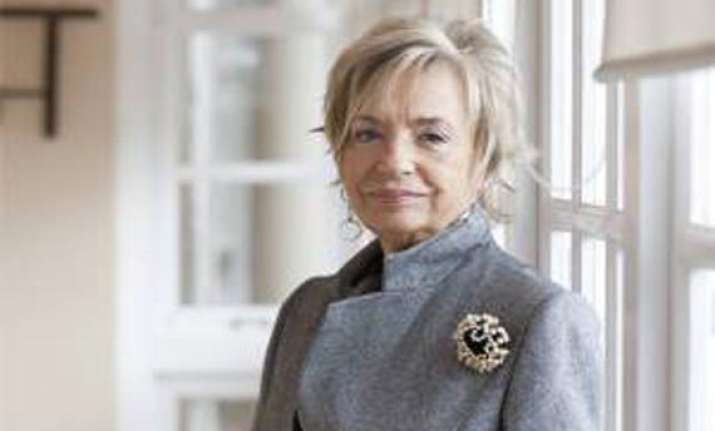 New Delhi: Rosalia Mera, the founder of the popular  Spanish fashion brand Zara and the wealthiest self-made woman in the world (net worth $ 6 billion) passed away on August 15 after a brain haemorrhage. She was 69.
She was holidaying on Menorca island with her daughter, Sandra, when she suffered a brain haemorrhage and died 24 hours later.
Rosalia dropped out of school at the age of 11 to work as a seamstress in a clothing ship in La Coruna. Born on January 28 1944 in a working-class neighbourhood, she married Amancio Ortega, the son of a railway worker who had also dropped out of school at the age of 13. Ortega was an errand boy at a clothing shop.
The couple set up a shop in th Sixties in their hom in La Coruna, where the pair stiched quilted bathrobes and lingrie based on designer brands and sold them at throwaway prices.
They quickly expanded the number of retailers they sold to and by the early 1970s had several hundred employees.
Realising that they could make more money selling direct to customers, they opened their first Zara shop  in La Coruña in 1975. It proved a hug success and the couple  opened more Zara stores throughout Spain.
Over the next 30 years the company grew into the world's largest fashion retailer.
The couple owed their success to pioneering the concept of "fast fashion".
In "fast fashion" retailers adapt the latest catwalk or pop culture designs and speed their cheaper versions into stores.
Zara branches change their stock every two weeks, and keep only a limited number of each garment, so that customers know that if they see something they like they have to snap it up there and then.
Zara was one of the first companies to use computers to analyse customer preferences.
When shop assistants notice that a particular colour or style is failing to sell, the information is beamed back to company headquarters in Spain and the factories immediately stop producing it.
The Inditex fashion empire now extends to more than 6,000 stores in 86 countries and eight retail brands, including Massimo Dutti and Pull & Bear.
Earlier this year Inditex overtook the telecom company Telefonica and a host of ailing banks to become Spain's biggest listed company.
Their global fashion business  empire was now worth 15.9 billion euro ($21 billion),  best known for its Zara brand.
Ortega is now the world's fourth-richest person with a net worth of $51.3 billion.
Rosalie and Ortega  had a daughter, but a son was born mentally handicapped. In 1983, Ortega fathered another daughter with an Inditex employee. The couple divorced in 1986.
Despite her enormous wealth, Rosalia Mera remained a down-to-earth woman who could be seen in La Coruña dancing salsa on Thursday nights, and singing with friends at a local tavern on Fridays.