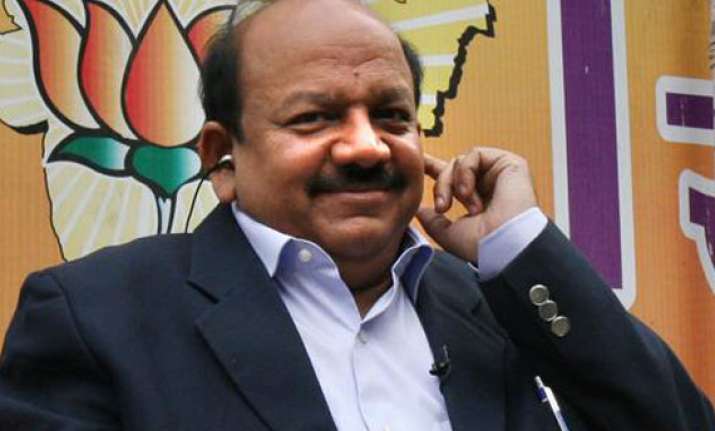 New Delhi: Bharatiya Janata Party's Delhi chief ministerial candidate Harsh Vardhan Sunday said a permanent food price commission will be constituted if the BJP wins the Delhi assembly elections.
He said the commission would monitor the prices of the food items in the state, so that unprecedented situations are avoided.
Blaming the spiralling cost of onions and other food items on the Congress-led government and its lack of vision in framing policy, Harsh Vardhan said the food price commission will be constituted in three months of assuming power, if the BJP wins.
"To maintain transparency and accountability, the body will directly report to the chief minister and will not be affected by bureaucratic and political interference," he said.
"All the food transporting trucks moving towards Delhi will be fitted with Global Positioning Service (GPS), so that it could be well monitored," Harsh Vardhan said.
"(Delhi Chief Minister) Shiela Dikshit could have easily prevented the hike in the prices of onions and the other food items, if she had taken cognizance of the high prices of the vegetable and the other food items in time," Harsh Vardhan said.
He said that Shiela Dikshit, unaware of the prices of food items, reacted with lame excuses as the prices of onions began to climb, and increased by 200 percent.
"As the election is just a month away, she, in order to influence the people in the state, has ordered 100 mobile vans in 600 areas to distribute onions," he said.