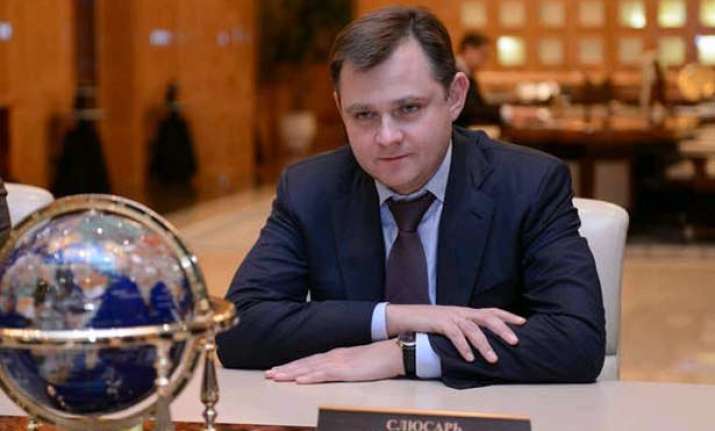 Bengaluru: Keen to continue its dominant position in the Indian defence market, Russia says it is willing to partner with India to jointly make products that will "find the markets of the future".
Promising a whole array of technological transfer and joint production under 'Make in India' initiative, the Russian manufacturers said they are eager to partner with Indian private firms too, especially in the booming aerospace sector.  Terming 2015 a "very important year", state-owned United Aircraft Corporation's (UAC) President Yuri Slyusar said he is hopeful that the much delayed plans for the joint production of the Fifth Generation Fighter Aircraft (FGFA) with India will take off with full steam this year.  He also hoped that the joint production of the Multi-role Transport Aircraft will firm up.
"2015 is a very important year when we would go from preliminary design to a detailed design. I would like to stress the point that the depth of cooperation that we have with India, we don't have it with any other country," he said speaking on the sidelines of the Aero India air show here.  United Aircraft Cooperation is an umbrella organisation of Russian aerospace industry.
Slyusar said that Russia and India together will "design and manufacture the products that will find the markets of the future".
"This is the evidence of confidence of both sides. It is evidence of our good future prospects," he said, pointing out that Russians have been in Indian defence sector for nearly 50 years.
Russia has been a dominant player in Indian defence market for years but it's now facing tough competition from other countries like US, France, and Israel. About 60 per cent of Indian defence equipment continues to be Russian or those made by countries of the former Soviet bloc.  Outlining the plans, Slyusar said Russia and India could jointly manufacture the engine for the SU30 MKI, the frontline fighter aircraft of the Indian Air Force.  He appreciated Indian engineers for having mastered the art of overhauling of SU30MKI engines.  
State-run HAL had in January this year handed over to IAF the first overhauled Sukhoi-30 MKI fighter plane making India the only nation to re-do the Russian-made aircraft.  Slyusar also said he is interested in spreading Russian ties with Indian industry and their cooperation to commercial aviation sector.