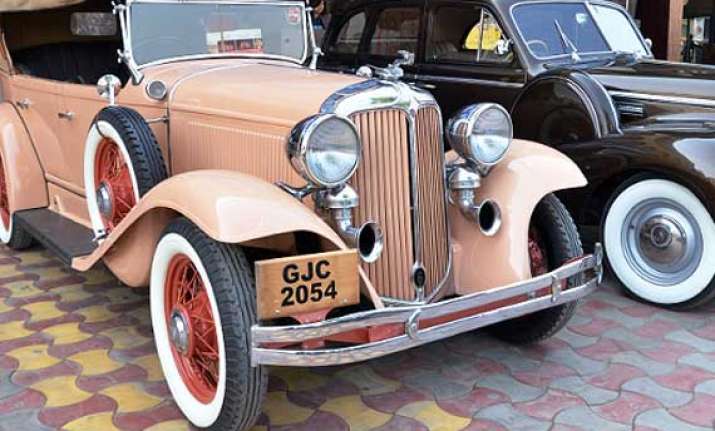 New Delhi: Stylish vintage cars handpicked from Delhi, Mumbai, Kanpur, Kolhapur, Jaipur made their way from Red Fort to Gurgaon as part of an international vintage car rally and auto show.
The two-day rally '21 Gun Salute International Vintage Car Rally and Auto Show' flagged off by the Maharaja of Baroda Samarjit Singh Gaekwad yesterday featured over 100 vintage cars including 1929 Rolls Royce and 1933 Hudson.  There were also 25 vintage bikes of different makes and models.
"It's a doubly historical edition, as the rally was flagged of from Red Fort, also the Archaeological Survey of India had set up special Braille boards around the Fort to enable the visually challenged," said Madan Mohan, Managing Director Deneb and Pollux group, which is organising the show.  He added that the rally was unique.
"The first five cars in the rally had visually challenged children in them," Mohan said.