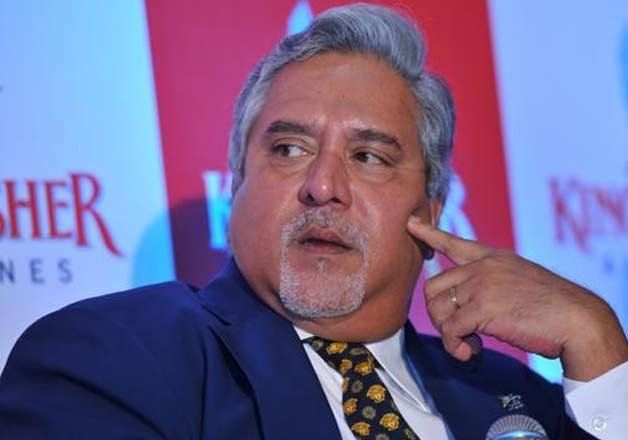 New Delhi/London: In a sweetheart deal, flamboyant businessman Vijay Mallya Thursday quit as Chairman of United Spirits after its new majority owner Diageo agreed to pay Rs 515 crore and absolve him of all liabilities over alleged financial lapses at the company founded by his family.
Mallya, who along with his group firms is fighting 'wilful defaulter' tags given by various lenders in relation to loans taken by long-defunct Kingfisher Airlines, said he would now "spend more time in England" closer to his children.
For son Sidhharth also, he has managed a sweetheart deal, with Diageo agreeing to retain him as Director of the USL Group firm that runs the RCB cricket team of IPL cricket tournament for at least two years.
Mallya himself has agreed to resign from boards of all USL group firms, including as Chairman and non-executive director of United Spirits Ltd (USL). He would become 'founder emeritus' of USL and Chief Mentor of RCB.
Announcing his resignation, Mallya said, "The time has now come for me to move on and end all the publicised allegations and uncertainties about my relationship with Diageo and USL.
"I am pleased to have been able to agree terms with Diageo and USL. The agreement we have reached secures my family legacy."
Giving details of the agreement, Diageo later said in a statement that Mallya will have no "personal liability" to the UK-based company in relation to the findings of the alleged financial irregularities at the company that had triggered an acrimonious fight between them.
These allegations, which surfaced after an internal inquiry, related to the period before Diageo acquired controlling stake in USL from the Mallya family in a multi- billion dollar deal.
Diageo said it has "agreed to pay USD 75 million to Mallya in consideration for his resignation and termination of his appointment and governance rights and his relinquishing of the rights and benefits attached to his position as Chairman and non-executive director", among other factors.
Diageo said it will pay USD 40 million of this amount immediately with the balance being payable in equal instalments over five years.
The payment is also for "his agreement to five-year global non-compete (excluding the UK), non-interference, non-solicitation and standstill undertakings, and his agreement that he and his affiliates will not pursue any claims against Diageo, USL and their affiliates".
Commenting on his future course of action, Mallya who agreed to a global, excluding United Kingdom, 5-year non-compete arrangement with Diageo, said: "Having recently turned 60, I have decided to spend more time in England, closer to my children."
The development follows three state-run banks -- Punjab National Bank, United Bank and SBI -- declaring him, his group holding company United Breweries Holdings Ltd and long-defunct Kingfisher Airlines as wilful defaulters.
A bank consortium led by SBI has decided to auction Kingfisher House in Mumbai on March 17 this year in a bid to recover a part of Rs 6,963 crore debt due from Kingfisher.
Last year, Diageo had asked Mallya to step down as Chairman and Director of USL alleging fund diversion to Kingfisher and other UB group entities, a demand he had outrightly rejected.
USL had said in a report by PWC "various improprieties and legal violations" were found in a probe into loans worth Rs 1,337 crore given to UB Group firms.
Mahendra Kumar Sharma, an independent director, will be the new chairman of United Spirits.
Diageo also said it has extended Smirnoff's sponsorship of the Force India Formula 1 team of which Mallya is team principal and part-owner for the next five seasons.
The cost of this sponsorship continues to be USD 15 million per season.
Commenting on the agreement with Mallya, Diageo's CEO Ivan Menezes said, "India is an exciting growth opportunity, and USL has the management team, strategy and capability to deliver on that opportunity. The agreement announced today is in the best interests of both Diageo and USL and allows USL to build on its strong platform in one of the biggest spirits markets in the world."
Mallya expressed "a degree of extreme satisfaction having steered USL from a sales volume of just under 3 million cases to over 120 million cases when control was passed to Diageo."
Diageo, which is the majority shareholder of USL with a 54.78 percent holding, said an earlier agreement put obligations on the company to support Mallya continuing as Chairman and non-executive director of USL in the absence of certain default events.
Diageo has also agreed to "release Mallya from his personal obligation to indemnify" certain entities against their liabilities.