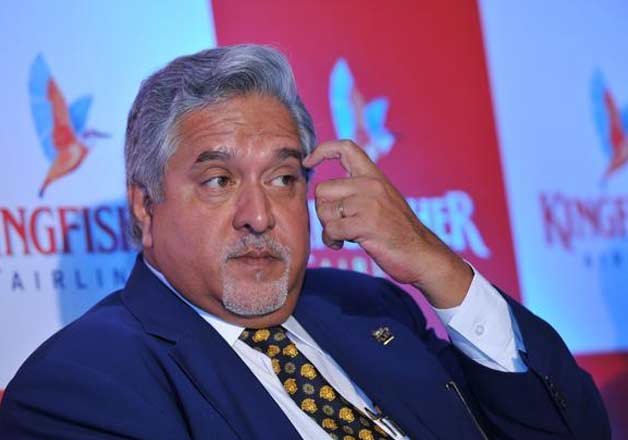 Bengaluru: Liquor baron Vijay Mallya will on Thursday file objections to the State Bank of India's (SBI) interlocutory application (IA) before the debt recovery tribunal seeking his arrest in the defunct Kingfisher Airline's multi-crore-rupee loan default case.
"We are filing our objections today (Thursday) against the IA on the merit that the tribunal was not the right forum to seek a defaulter's arrest or impound his passport," Mallya's counsel told IANS here.
The bank's IA on Wednesday also sought a direction from the tribunal, headed by judge R. Benkanahalli, to the authority for impounding Mallya's passport, seize his assets and claim on the $75 million (Rs.516 crore) severance package British liquor major Diageo signed with him on February 25.
After arguments by the bank's advocate, the judge posted the IA for next hearing on Friday and gave notice to Mallya for filing objections, if any.
"The quasi-judicial tribunal is meant to facilitate banks and financial institutions recover outstanding loans speedily and avoid the inordinate procedural delays in civil courts," Mallya's counsel said.
Bank's advocate also admitted that he had filed four IAs before the tribunal for Mallya's arrest, impounding his passport, seizing his assets and seeking rights to the Diageo's sweetheart deal in exchange for his resignation as chairman and non-executive director of United Spirits Ltd (USL).
Mallya, an independent lawmaker from Karnataka in the Rajya Sabha, is reportedly in New Delhi for attending the budget session of Parliament.
A consortium of 17 state-run and private banks led by SBI moved an application a day after the February 25 Diageo deal in the tribunal seeking a directive to Mallya for paying the amount Diageo agreed to pay him over the next five years, including $40 million this year and balance $35 million by 2020.
Kingfisher Ltd. owes the consortium Rs.7,800 crore as outstanding loans, including Rs.1,600 crore from SBI as a lead bank over a decade from 2004-12.
The debt-ridden airline suspended operations in October 2012 due to staff strike and termination of its licence by the civil aviation regulator DGCA subsequently.
(IANS)